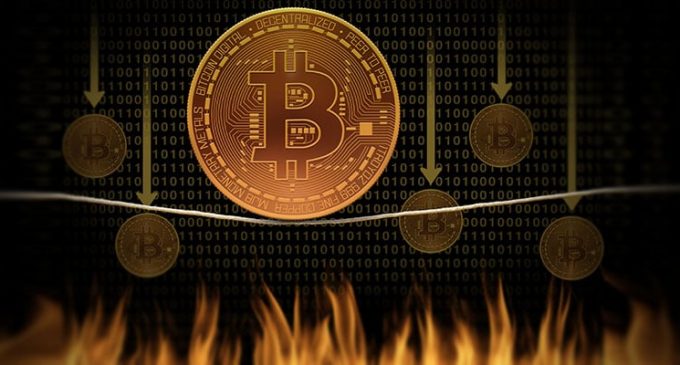 Following a period of diminishing volatility, Bitcoin buyers seem to be energized again, now that the price had managed to break a triangle pattern on the upside. Covered in our last weekly analysis, the price action pattern had capped Bitcoin since the beginning of June, but now that buyers finally took the lead, more upside could lie ahead.
The latest developments come at a time when broad financial markets continue to edge higher, supported by massive central banks' stimulus and optimism generated by the reopening of economies.
Triangle breakout favorable for the bulls
As seen in the chart below, the BTC price broke above the triangle yesterday and since then, the sellers had limited impact. We assume the next likely target is located near $10,000, as long as risk sentiment won't take a south turn again. Last week, the Bitcoin-stocks correlation increased again as coronavirus fears emerged. Cases in the US continue to remain elevated, China was battling a new outbreak in Beijing, and South Korea, a country which had done a great job in containing the spread, is again struggling to keep cases under control.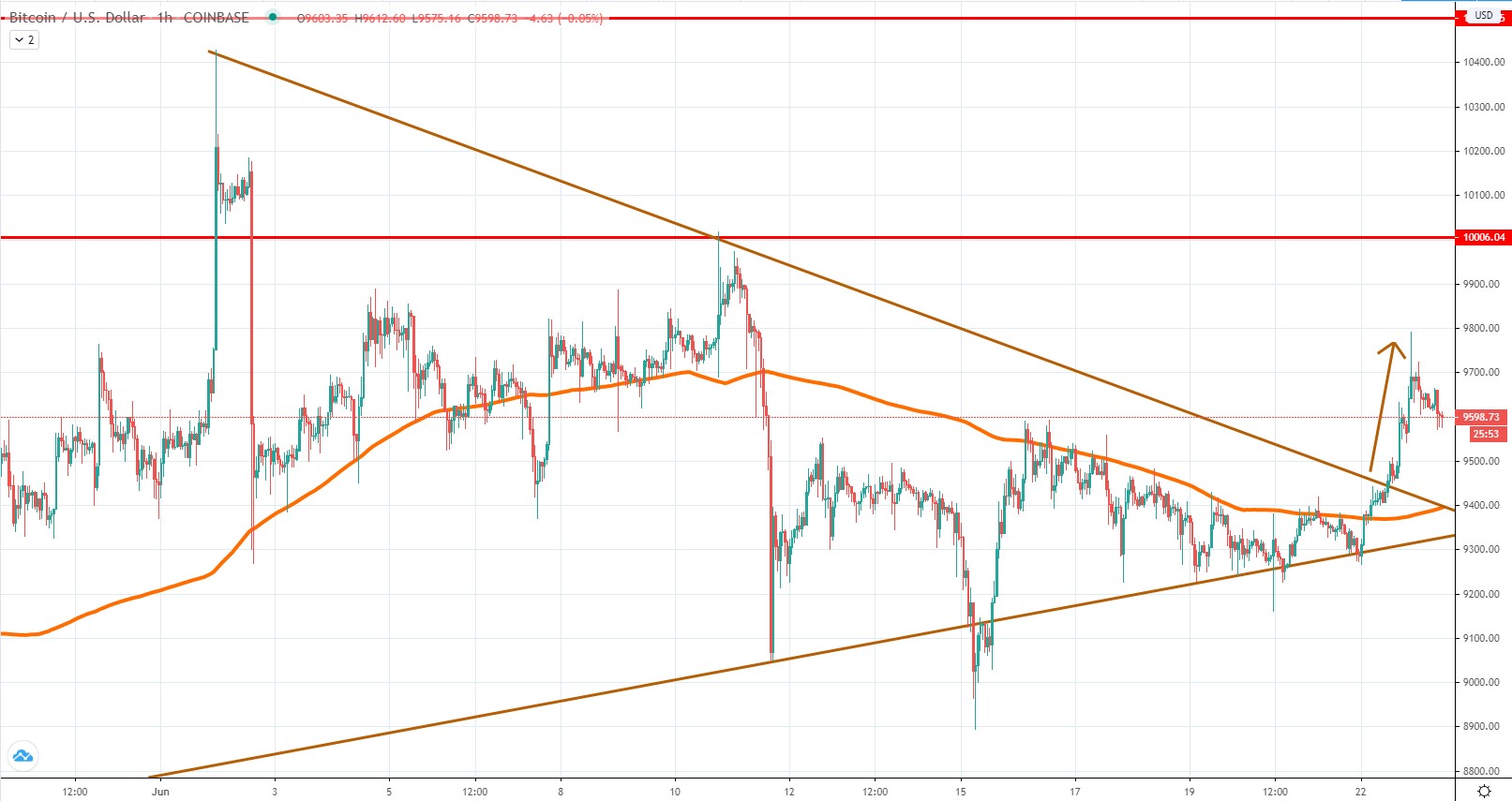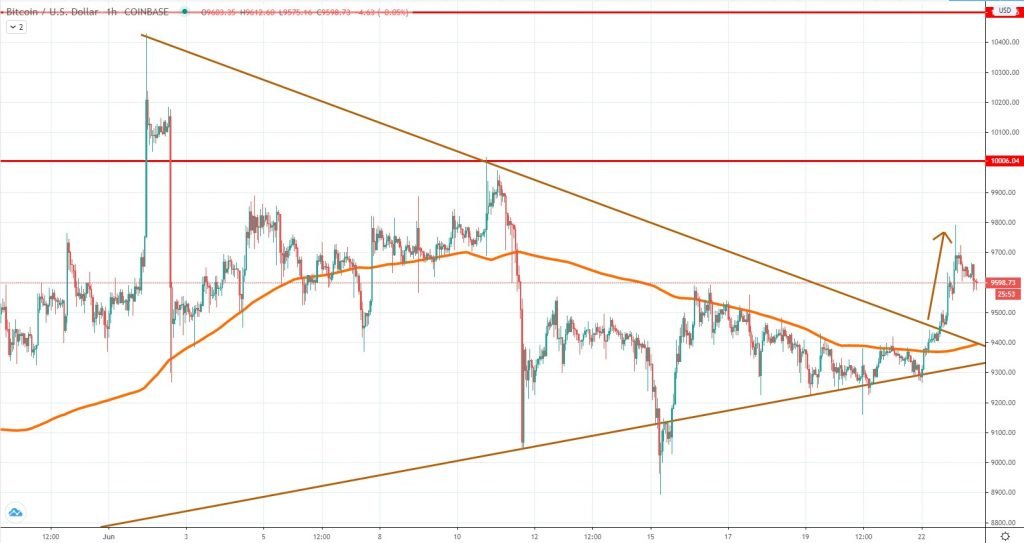 The situation is far from being over, as the total number of COVID-19 cases globally surpasses 9 million, but the financial markets are tilted towards the positive right now. Better economic figures support flows towards riskier assets, with Bitcoin as one of the main beneficiaries. The correlation with stocks is still high, as we see most major indices edging up alongside BTC.
Fragile upside momentum
Whether or not the current positive moves can extend on the upside is still under a question mark. Based on last week's performance, markets, including Bitcoin, were highly sensitive when worse COVID-19 cases were reported. As long as the virus keeps spreading at an alarming rate, the economic recovery can extend over a few years, negating the expectations for a V-shaped recovery.
Later today, the US will start publishing COVID-19 data for Monday and a new increase in cases can prompt new selling in BTC, as it happened last week. Buyers looking to go long should remain patient and see how the price will continue to perform in the next few hours. The current upside momentum looks very fragile and the market could turn at any point, on any negative headline. What's your expectancy on Bitcoin? Do you think it will continue on a run higher or a corrective move should come first?