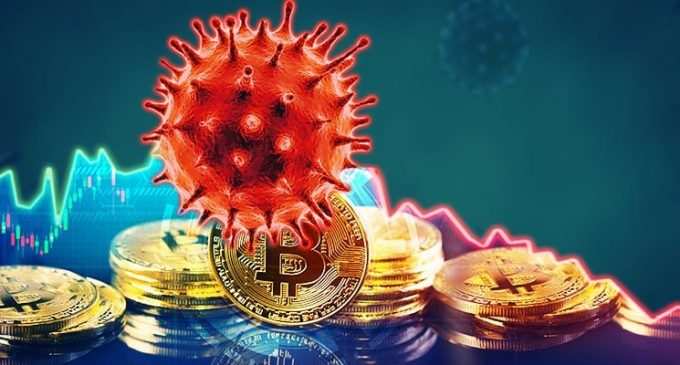 Following two months when Bitcoin and stocks had small correlation, things had taken a new turn since a few days ago, when both asset classes started to weaken as the fears new coronavirus wave emerged around the world. Several US states are having difficulties in keeping infections under control, while China's capital city – Beijing, had already taken drastic measures to keep new infections low. With high uncertainty on the rise, neither Bitcoin nor stocks can continue to perform as they did last month, considering market participants had restarted a repricing process.
Bitcoin bearish below $10,000
Not too long ago, we've talked about the Bitcoin false break above $10,000 and mentioned that the coin will be under pressure as long as the price will stay below the key psychological level. The technical development occurred right when market participants were beginning to be more cautious after a very impressive move higher.
A second wave of the pandemic will diminish the probability of a V-shaped recovery and thus put more pressure on an already-rattled global economy. The month of June had shown that the market condition is very fragile and only a small piece of bad news can motivate investors to start dumping their BTC tokens.
The chart below shows how the Bitcoin price broke below the key support area we've mentioned in our last weekly crypto analysis, but it is currently recovering, as some of the pressure seems to be vanishing. At this point, it is hard to say whether it is just a false break and the price will from now on continue higher.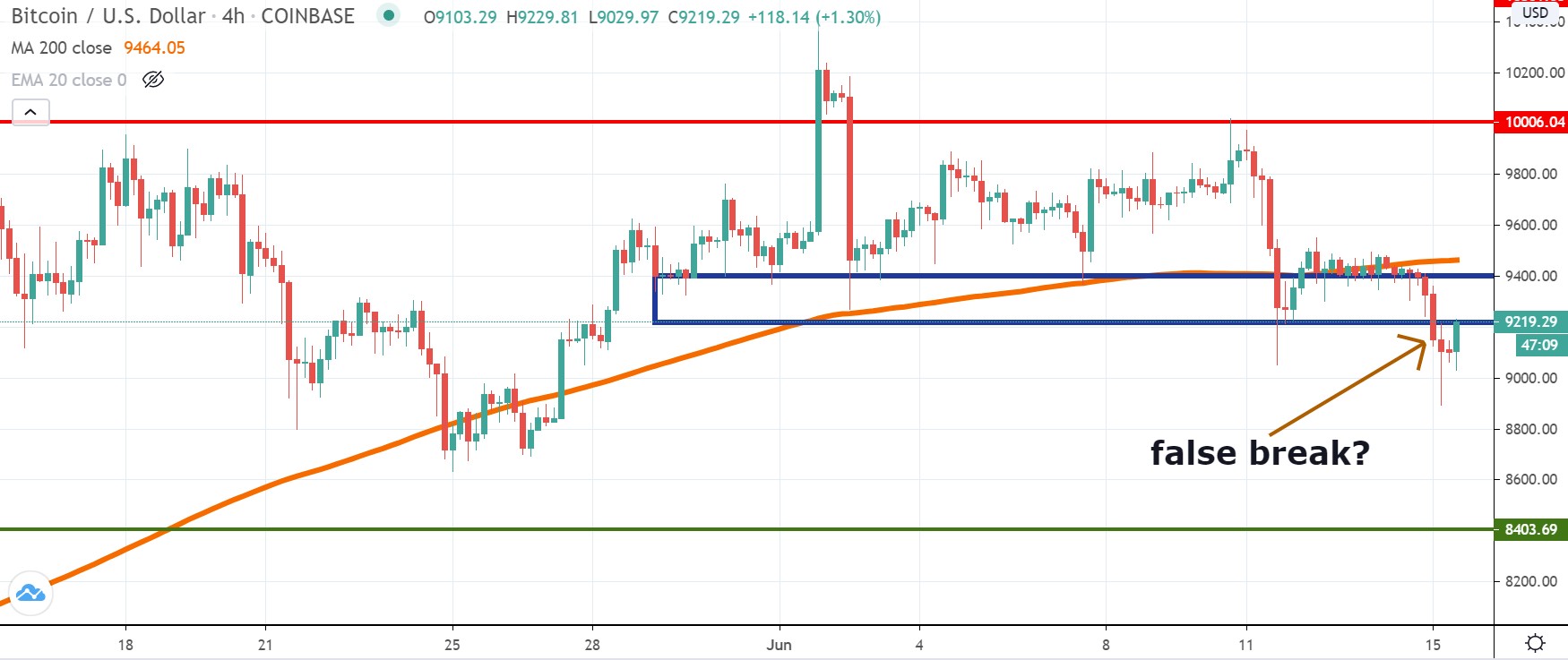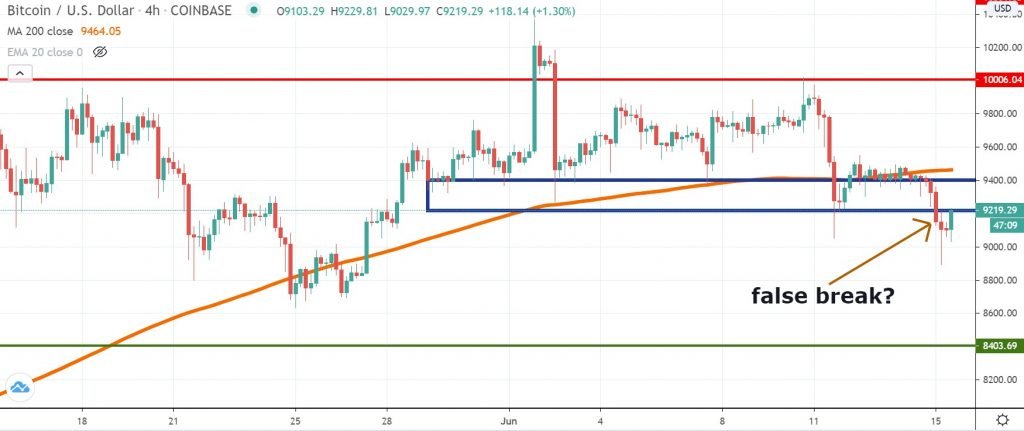 Traders should watch how the price action will continue to unfold in the near term. Weak reaction from the bulls will mean this spike up represents only a retracement. Strong continuation higher could mean pressure might mount on the $10,000 again.
Volatility seems to be back in the game and all this means is that any market movement will be uncertain since only a few hours of counter-trend price action can wipe out days of developments. Due to this factor, we expect market participants to keep a more cautious tone. Also, new COVID-19 cases starting to plateau again will be good news both for Bitcoin and stocks, which could rally and erase more of the losses. One thing's certain – the near term unpredictability is back on its track and how the world will manage to deal with both the coronavirus and the economic damage in the months ahead is still a big question.