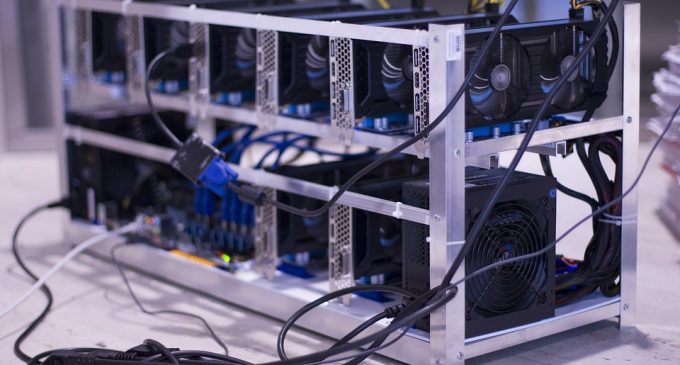 Cryptocurrencies and especially Bitcoin had managed to create a brand new industry – the mining rig industry. Hardware equipment designed specifically for cryptocurrency mining had been trending in late 2017 and the beginning of 2018.
However, due to the rapid slump in cryptocurrency prices, the demand for mining hardware also took a downward path, with the US chipmaker NVidia totaling just $18 million in sales to crypto miners in the second quarter of this year, missing the $100 million expectation.
Chinese manufacturers preparing Hong Kong listing
Despite this diminishing demand for mining hardware, three Chinese manufacturers of Bitcoin mining equipment are already planning IPO for the Hong Kong exchange, according to euronews.com.
Bitmain, Canaan Inc, and Ebang International Holdings are currently designing high-end computer chips for cryptocurrency mining, with a focus on Bitcoin mining. All three manufacturers are planning IPOs and due to the China ban on cryptocurrencies, the closest place was Hong Kong.
Falling cryptocurrency prices – an issue
There is a direct correlation between the mining interest and the performance of price. The Bitcoin price is down 64% from the highs made in December last year, which means Bitcoin mining is not that profitable anymore.
With a reduced level of profitability, Bitcoin mining hardware could also face smaller demand, which could mean problems in terms of sales for the three companies mentioned above and also for the others.
Despite this fact, Canaan Inc and Ebang International Holding had filed their IPO plans in May and June respectively. Bitmain is expected to file its IPO plan in September, reportedly wanting to raise up to $3 billion. Ebang wants to raise around $1 billion and Canaan up to $400 million.
Chinese manufacturing companies currently have an edge over the competition, since they had managed to develop the most efficient mining hardware.
The process could take some time since Ebang is scheduled to face Hong Kong listing committee in September in order to get a key approval. The Canaan IPO seems like it will take much longer since the schedule had not been set yet.
New prospects for mining hardware
With cryptocurrency prices continuing to fall, mining hardware manufacturers continue to be optimistic, since their machines could be used in other areas. Broader blockchain application, artificial intelligence tools, and many others could be developed with the currently-available mining rigs. The blockchain technology has the potential to be implemented in different sectors of the economy, despite of the performance cryptocurrency had this year.