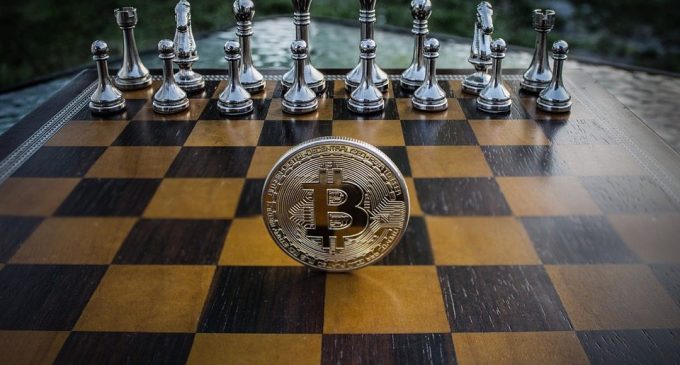 For the last three weeks, the price of Bitcoin had been under pressure and that negative sentiment had been fueled by the recent news which points out the US Department of Justice had launched a criminal probe into price manipulation of Bitcoin and other Altcoins. The news had contributed to the diminishing appetite for buying that started in April. If we look at the chart, four consecutive weeks of buying had been overshadowed by the last three weeks of selling, suggesting that the pressure is high at the present time.
The DOJ suspects cheating practices in cryptocurrencies
The criminal probe had started due to suspicions of old forms of cheating that have been seen in the financial markets in the past. One of them is generically called "spoofing" and basically, means flooding the market with fake buying or selling orders that are later canceled. The goal of this practice is to convince real investors that there is a huge interest to buy/sell for a particular cryptocurrency. A second fraudulent practice that is suspected is wash trading. This method implies trading with oneself in order to give the impression of false market demand.
The investigation is run with the help of the CFTC, the US financial watchdog which oversees and regulates cryptocurrency derivatives. One issue that arises is the fact that the CFTC only investigates derivatives, not the actual coins.
The major reason why this kind of problem appears is the lack of regulation we see in the cryptocurrency industry. The DOJ is not the only wanting to discover these fraudulent activities. The SEC started a campaign against scam ICOs a few months ago. Recently, it has also launched a fake ICO website that aims to show ICO investors what are the particularities of a fraudulent business.
Although the practices described above are old and any experienced investor knows about them, due to the lack of regulation, the industry is a good place where they could thrive. However, due to the recent coordinated activity run by the G20 members and other countries in the world, cryptocurrency regulation should be in place in the near term, making spoofing and wash trading harder to develop.
In the meantime, the Bitcoin price could continue to be under pressure, until the DOJ investigation will come to a close. Also, the results of the investigation + the measures that will be taken should also be considered by the market participants.