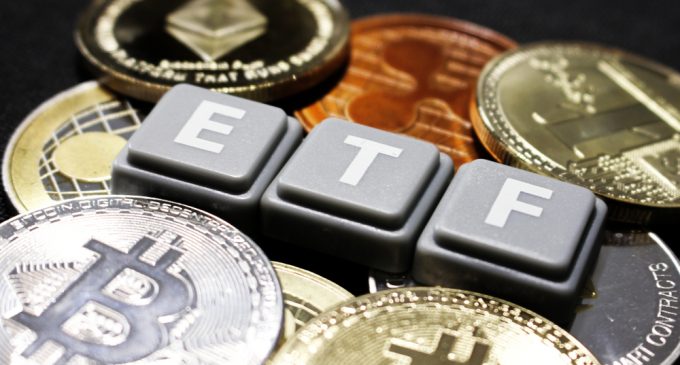 Although at some point in time, there was some optimism emerging in the cryptocurrency market, as the appearance of Bitcoin-related ETFs will create a new flow on institutional money, which will push prices up, the US Securities and Exchange Commission continues to reject or postpone the launching of the first Bitcoin ETF.
VanEck and SolidX ETF postponed
The main US financial watchdog continues to be doubtful about cryptocurrency-related ETFs and recently it has postponed the XBTC ETF, created by two important companies, VanEck and SolidX.
Bitcoin had recently reached 3,500 and it now trades little below that important support level as the sentiment continues to be dampened to negative news.
The XBTC ETF has some interesting features that address some previous SEC concerns. The agency had raised questions in the past about physical storage of the underlying digital coins and insurance in case of theft.
But this ETF proposal tracks a cryptocurrency-related index, avoiding the risks related to physical storage.
Most likely, that is why the SEC delayed the final call for the second time, after doing it again in August this year.
In the SEC statement, which you can find here, the agency blames the delay because the "exchange had offered no record evidence to demonstrate that Bitcoin futures markets are markets of significant size".
VanEck and SolidX had used this argument to support their Bitcoin ETF since we have Bitcoin futures currently trading on two popular exchanges – CME and CBOE.
The financial agency had postponed the final decision on the ETF until February 27th, 2019, as the statement shows.
Sentiment to be weak until the end of 2018
Given this stream of bad news, there is no sign of changing order flow in the prices of major cryptocurrencies. We had some bounces off the lows, but there is no follow through, communicating that bulls are not confident enough that a longer run higher can actually develop.
Bitcoin currently trades at 3,400 on the Bitstamp exchange, with no strong evidence that bulls have the interest to step in. As we have mentioned in our last weekly analysis, the price action approaches the 200 weekly moving average, which is a critical historical support. Bulls might have some strong buy orders around it, given the currently extreme oversold conditions, which make the case for at least a short-term corrective move higher. Keep in mind that the bottoming process will take much longer than the market participants anticipate.