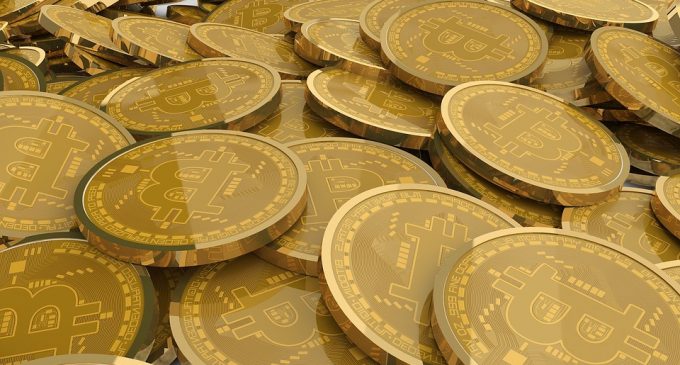 Although volatility had compressed for the past few months, Bitcoin managed to hold above $,4000 on a monthly basis and April had already started on an upward beat. On February 24th, a flash crash-type movement sent Bitcoin from $4,180 towards the $3,700 area in less than a day, but despite that, the price action managed to gradually rebound, and a parabolic structure started to form, erasing almost all the losses during the month of March.
SEC ETF delay – no impact on the price action
On March 29th, the US Securities and Exchange Commission postponed its decision on the VanEck Bitcoin ETF. The company is not at its first attempt to get an ETF approved. We've written about how it resubmitted a proposal for the second time, after canceling the first due to the US government shutdown.
The public notice published by the agency shows that it had also delayed a decision to change the Securities Act, which will allow the listing of cryptocurrency-related ETFs. Although the market still awaits the first Bitcoin ETF, what's interesting to note is that the SEC's decision did not have a negative impact on the price of Bitcoin.
Should Bitcoin continue to rise in April?
From the contrary, on March 29th, when the SEC made the decision public, Bitcoin had risen and broken above the $,4000 key psychological area. If we look at the monthly chart, February and March had been the first two consecutive months of gains for Bitcoin since December 2017. If we zoom further to the weekly chart, 8 out of the last 9 weeks had closed on the green, communicating the rejection off the 200 weekly simple moving average was a valid signal.
However, if we look at the bigger picture, the recovery which started back in mid-December looks more like a consolidation move and not an impulsive move. Since gains had been capped, sellers could search for opportunities to short the market on rallies.
Despite the positive upbeat, we have today, April 1st, we think the upside for Bitcoin is still very fragile, with little or no positive news supporting a further appreciation. As we've noted in our last week crypto analysis, Bitcoin is still trading inside a triangle formation and traders should look at how the price will react when it will reach the upper line of the structure. We think a break on the upside is still very unlikely, which is why we expect Bitcoin to continue to fluctuate inside the triangle.