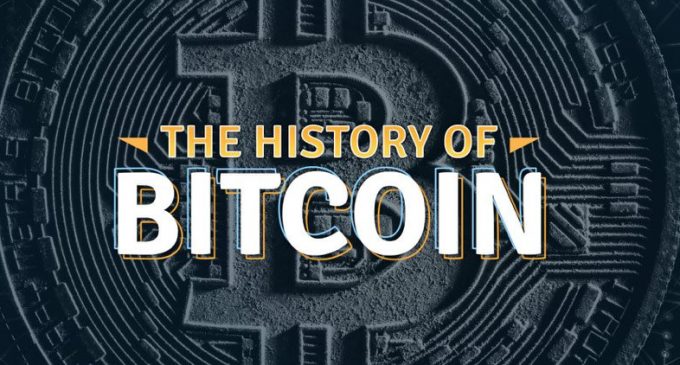 Bitcoin is currently the leading digital currency, with a value above the 7000$ mark and the largest market cap. Most of you are probably wondering how the bitcoin industry came to birth and that's why we've assembled this article in order to cover a brief history of bitcoin.
Early days of Bitcoin
As we mentioned in one of our previous articles, Satoshi Nakamoto is assumed to be the creator of bitcoin. Who is this person, no one knows, some way it is someone from Japan, others that it is actually a pseudonym for a group of people that worked on the project.
As the stories tell, Satoshi Nakamoto began to work on the Bitcoin project in 2007 and another interesting detail is that Vladimir Oksman, Charles Bry, and Neal Kin made an application for an encryption patent, in August 2008. All three have denied any connection to Satoshi Nakamoto. It is still a mystery why the bitcoin creator wanted to remain unknown. Since the bitcoin documentation had been published with that name, Nakamoto remained as its creator and various stories around him had been imagined by journalists and ordinary people.
In the same month, the bitcoin.org domain is registered at anonymousspeech.com, a website that allows users to register domains anonymously.
On October 2008, Nakamoto published a paper through a cryptography mailing list that describes the bitcoin concept and solves the problem of double spending, in order to prevent to digital currency from being copied and making the system secure.
On November, same year, bitcoin is registered at sourceforge.net, a website focused on the development of open source software.
In January 2009, the block 0 from the blockchain is mined and thus the first bitcoins are created. Another important event took place on January 12, when the first bitcoin transaction between Satoshi and Hal Finney took place.
October the same year, an exchange rate for bitcoin is settled at US$1=1,309.03 BTC, using an equation that incorporated the cost of electricity required to run a computer that mined bitcoins.
These are some of the main events from the early days of bitcoin and they lead to what bitcoin currently is.