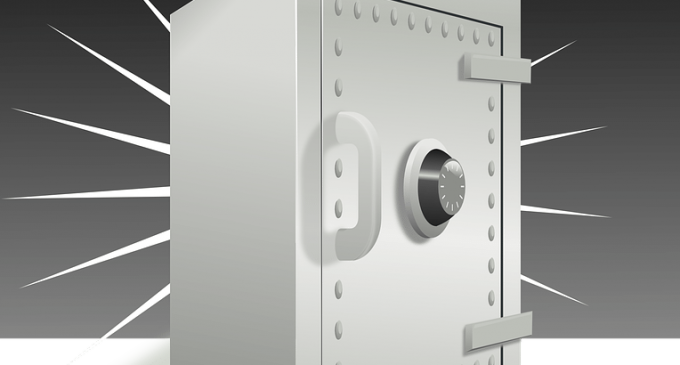 There had been reports from Bloomberg which state that there is around 7% of the total Bitcoin supply held in cold storage vaults. Also, we will talk below about an online wallet provider which had been reported as a scam. We'll describe both situations in contrast, so you will be able to see an actual example of Bitcoin storage procedures and what you could choose in the future. As always, it is important to do your own research in order to find out additional information and understand better the situation.
Xapo reportedly holds 7% of the Bitcoin Supply
Xapo is one of the most interesting Bitcoin storage providers in the world, beginning its activity back in 2014. Although it is not one of the oldest companies in the field, it had managed to draw massive attention after converting a Swiss bunker into a Bitcoin storage facility, enabling cold storage services, which turn out to be considered safe by some of the clients.
Now that the price of Bitcoin had reached impressive heights, the demand for safe cold storage services is also at its peak. People want to keep their coins safe, given that along the way we have seen many Bitcoin thefts. Individual hardware wallets are also facing high demand, which is good for their providers.
A scam Bitcoin wallet reported
The second reason why keeping Bitcoin in a safe location is a must is the recent appearance of a scam wallet. We must first talk about Electrum, a popular Bitcoin wallet, which had managed to build a reputation over the years, offering features like the ease-of-use, strong security, multisig authentication and many others.
However, a new copycat company wants to exploit the popularity of Electrum. The official website is electrum.org, but a new domain electrum.com is aggressively advertised on Google these days.
Officials at electrum.org, the legit company, had given Bitcoin users some help, showing them how electrum.com operates. After a close analysis of the code lines, it seems like all the recovery seeds are being sent to the attackers. This is not a good news at all, as any user can be compromised and coins can be lost.
What users can do in this kind of situation is to check the GPG signatures before starting to use the wallet. The malware had been only available for Windows and OS X versions of ElectrumPro.
Cautious is extremely important when dealing with cryptocurrency storage, as you can encounter scammers along the way.