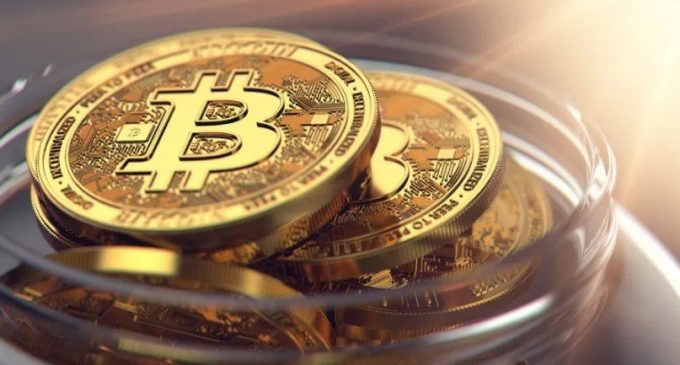 The selloff in Bitcoin had not extended further and the key $10,000 area was a strong enough support to motive buyers into getting back in the market. Considering the price had managed to break above the consolidation structure we've talked about in our last weekly crypto analysis, the prospects for BTC had improved and now some more gains seem to be on the horizon.
Bitcoin price action encouraging
At the beginning of September, Bitcoin rejected the $12,000 resistance and as a result, sellers had the upper hand for about a week. However, since September 9th, the price had been rising steadily, and breaking above the $10,500 area had been a significant bullish sign
As it was expected, the momentum is not showing any signs of weakening yet, with the next near-term target located around $11,000. We must also keep into account that the price stabilization in Bitcoin comes at the exact time when pressure on the major stock markets had eased. The broad risk sentiment had not continued to slump and as long as that will be the case, Bitcoin can continue its recovery.
Hash rate at new ATH despite price weakness
What's even more interesting to note is that despite several weeks of price weakness, the Bitcoin hash rate had continued to climb, reaching new all-time highs. A recent tweet from Glassnode highlighted the discrepancy, also mentioning that the second-largest positive difficulty adjustment for this year is about to take place:
Regardless of the short-term $BTC price movements, Bitcoin's hash rate continues to climb – and the hit new ATHs. At the current rate, miner difficulty is estimated to increase by 11% this Sunday – the second largest positive adjustment in 2020.
Increased competition among miners is suggesting that in the long run, there are a lot of big players expecting higher Bitcoin valuations. Even though the hash rate is not directly correlated with the Bitcoin price, it is a key metric for the cryptocurrency's fundamental outlook.
These are encouraging signs for Bitcoin, but we should be aware that the market sentiment is still very fragile. The selling witnessed at the beginning of the month confirms this theory and should make buyers more cautious when choosing their entry price. Even though the outlook is still bullish, entering the market at the wrong time will mean being stuck in the negative for an extended period. What do you think about the near-term BTC price performance? Can it continue to recover the losses in the days ahead?