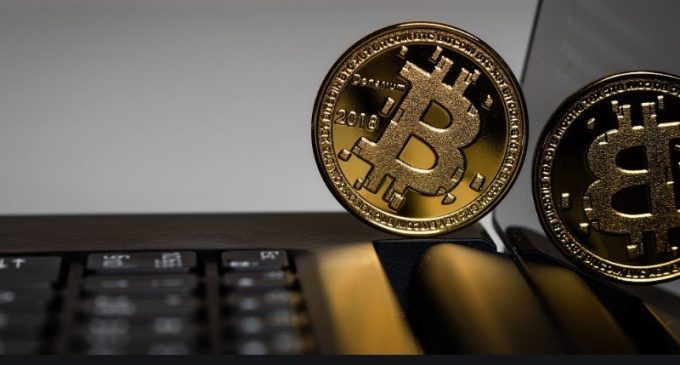 The Bitcoin price action had favored the bulls for the past few days, as the market managed to break above a triangle structure we've mentioned in our last weekly crypto analysis. More importantly, the gains came on the back of weaker performance on global stock markets, which might suggest investors could be rotating into assets that had underperformed during the past few weeks/months.
BTC almost touches $9,700 – $10,000 eyed?
As you can see from our chart below, the BTC price had been moving higher since July 21st, when it broke impulsively above the triangle structure. Since then, the price had been treating the 1h chart 20 EMA as a key support, and each time the result had been a new impulsive move higher. We've warned several times the price will burst following a long period of consolidating and now we see the BTC market back to life.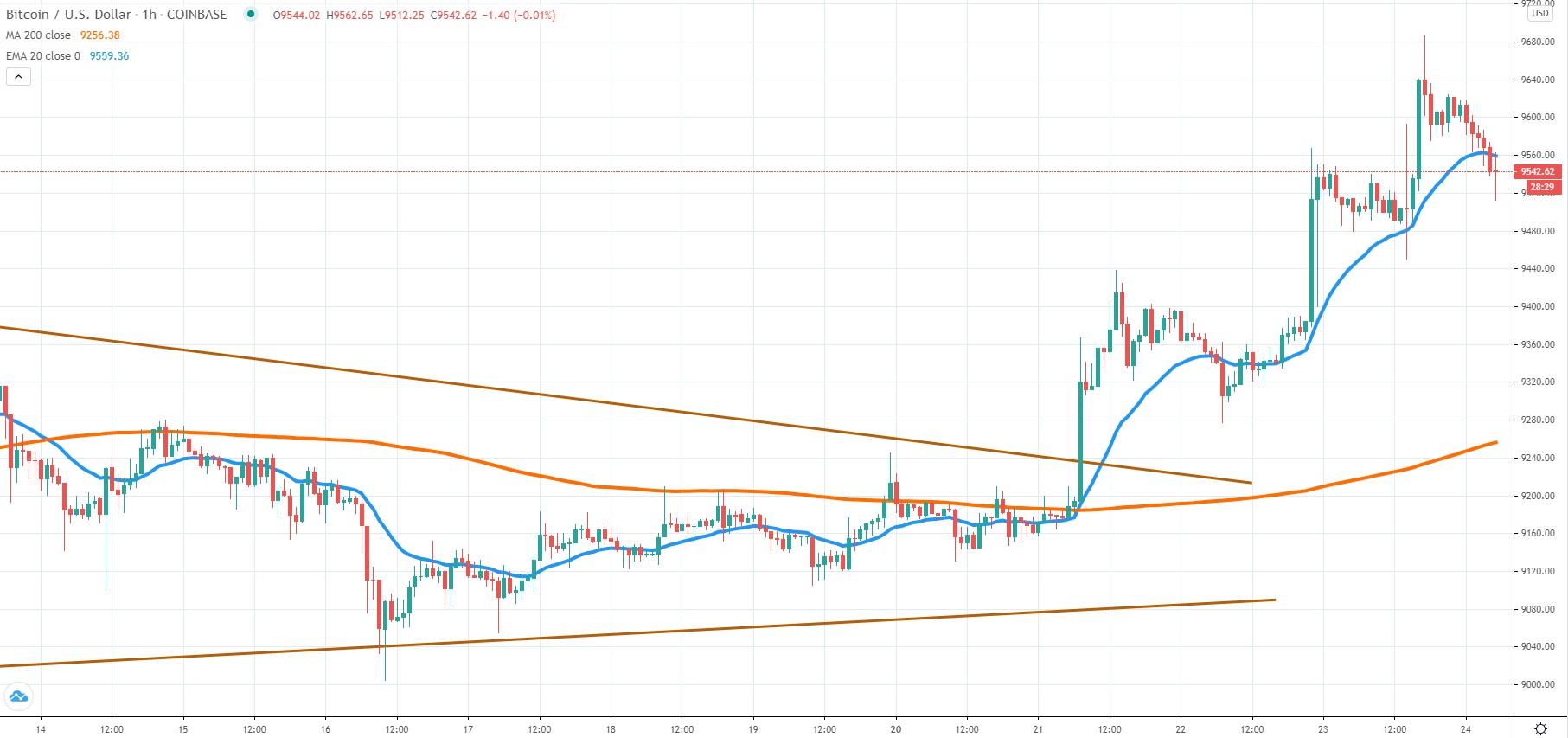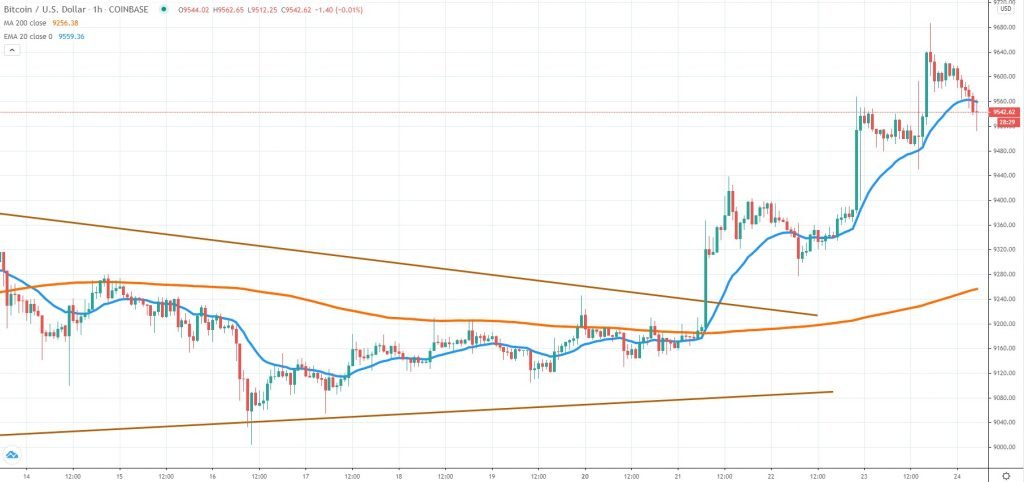 Looking forward, as long as the bullish momentum does not fade, we expect Bitcoin to continue on its way up towards $10,000. That's where the real challenge for the buyers will be. So far, strong selling pressure emerged there and it is not excluded to see something like that happening again.
About a week ago, some short-term selling emerged in Bitcoin following an important BTC Twitter scam attempt. Confidence dropped as scammers continue to use Bitcoin in their quest to rob people's money, but as the situation got solved, the market turned its back on the news and continued to break higher.
Short-term uncertainty the name of the game
Although the past few days had been encouraging for Bitcoin buyers, that does not change the long-term outlook. The risk assets rally is already showing signs of weakening, communicating investors are cautious about the near-term prospects. The coronavirus pandemic continues to spread, the economic recovery as slower than expected, thus creating a massive gap between financial markets and the underlying economy.
Bitcoin had been gaining significant ground since March, but any new risk-off scenario will start to erase the gains. Markets can slide impulsively on bad news, especially now that valuations had been artificially inflated by easy money and massive monetization.
However, it's good to see Bitcoin active again, because that means a lot of new trading opportunities. As the price continues to display larger daily ranges, people can get involved and profit. What do you think about the recent Bitcoin rise? Do you think it could continue at the same pace in the next few weeks?