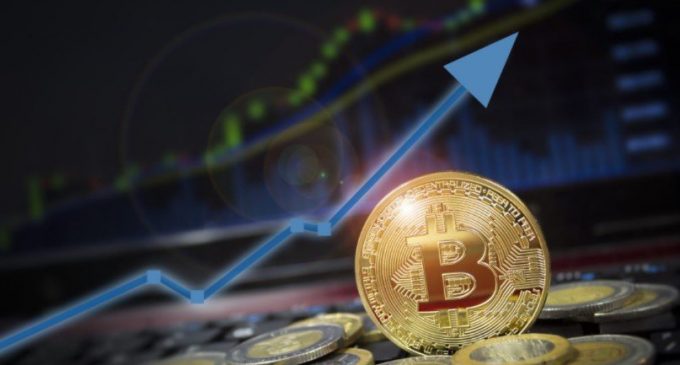 October seems to be a much better month for Bitcoin, considering the price staged a recovery that pushed the valuation above $11,000 for the first time since the beginning of September. At the beginning of the week, the main catalyzer for the move had been a Square news suggesting the company will invest in BTC, but on top of that, we have positive risk sentiment across the financial markets due to stimulus hopes in the US.
Square purchases Bitcoin – price jumps
On Thursday, October 8th, ZeroHedge reported that Square announced a 4,709 BTC purchase at an aggregate value of $50 million, accounting for 1% of Square's total assets at the end of the second quarter. The news had been beneficial for Bitcoin, which had managed to break above the triangle pattern we've mentioned in our last weekly crypto analysis.
Amrita Ahuja, Square's Chief Financial Officer at Square, talked about the move, highlighting the Bitcoin's potential as it benefits from an increased adoption:
We believe that bitcoin has the potential to be a more ubiquitous currency in the future…As it grows in adoption, we intend to learn and participate in a disciplined way. For a company that is building products based on a more inclusive future, this investment is a step on that journey.
Price rotates higher – more gains in sight?
From a technical standpoint, the breakout above the triangle pattern and at the same time, breaching above $11,200, had been two major bullish developments for Bitcoin that could signal more favorable momentum in the days ahead. The price found some short-term resistance around $11,500, but so far that's not something to worry for buyers.
Alongside the Square's news, stock markets had closed one of their best weeks since August, and due to the positive correlation with the crypto market, Bitcoin had benefited from this tailwind as well.
At the end of September, we've talked about Bitcoin buyers managed to hold strong around $10,200 and that had been an early signal that the selloff was probably over and the momentum will eventually switch to the upside.
The weekend trading activity could continue to keep the BTC price trading in a narrow range, but we suspect buyers might resume in case the price will reach the $11,100 area again. Stronger resistance is expected to be encountered around $12,000 but until then, Bitcoin buyers have some more ground to cover. What do you think about Bitcoin's recent bullish performance? Can it last until the end of the month?