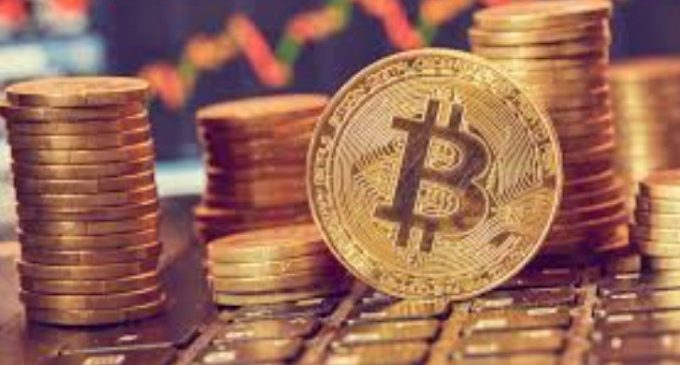 The price of Bitcoin started the week on a downward beat, mainly due to increased pressure on the stock markets. We've covered this topic earlier this week, but for the past three days, things had gradually changed, as buyers managed to cap the downside and erase some of the losses. Even though this looks like just a technical bounce, for now, buying activity is a good indication of appetite for BTC and that's something investors like.
Key support area continues to hold – what happens next?
A week ago we've highlighted the $10,100 – $10,400 area in our weekly crypto analysis and it continues to be a key zone for buyers. This week's selloff was not able to pierce below and that shows a lot of buying orders we've placed there. Looking ahead, it is important to see how the price will react around the 4h chart 200 MA, an important technical indicator that happens to generate a lot of interest among market participants.
In the price will manage to break above it, that will be an important technical development and more buying could be encouraged. That had not happened yet, so buyers need to remain cautious, especially since the end of the week is less liquid and no major development could occur.
Major headwinds still capping the upside in Bitcoin
Looking at some of the fundamental factors that had supported Bitcoin on the way up for months in a row, we don't have the right mix now. The US dollar had gained significant ground during the past week and since many investors are short on the dollar, more gains could trigger a massive short squeeze, which can lead to more gains.
Also, the risk appetite had tempered, limited, by multiple risk factors not favorable for most financial assets. There are growing concerns, around elevated COVID-19 cases, Brexit, and US elections, and since Bitcoin had been heavily correlated with the broad financial markets, pressure can continue to month leading into October.
We're getting close to the end of September and after two months of gains, Bitcoin seems to be taking a break. Still, there had been no back-to-back monthly losses since March, suggesting buyers had been strong. Can we have another losing month in October, considering the risk factors mentioned above? Anything is possible at this point and we advise all traders/investors to remain cautious, due to increased volatility expected. What do you think about the Bitcoin performance for the past few days? It is enough to spur more gains later?