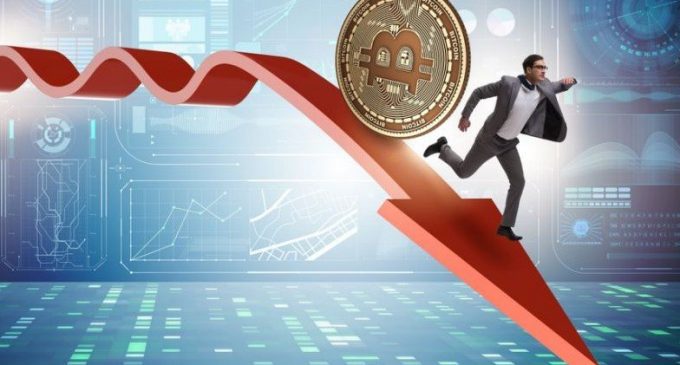 The new week is not encouraging for Bitcoin and the broad cryptocurrency market, as selling seems to have resumed once again. At the time of writing, Bitcoin is down 2.6% daily, trading near $10,600 on the Coinbase exchange.
As we've mentioned in our last weekly crypto analysis, the $11,000 area proved to be a strong resistance and since buyers were unable to drive the price above it, sellers had been gaining control. The risk sentiment continues to deteriorate and there are multiple reasons why market participants are not eager to continue buying Bitcoin.
A stronger dollar, weaker stocks, and rising uncertainty
Retracing risk assets had been a major tailwind for the US dollar, which is a safe haven for market participants when uncertainty is on the rise. The DXY started the week on an upbeat tone and because of that, Bitcoin's value in dollar terms continues to weaken.
At the same time, the stock markets are not sending an encouraging signal from Monday. The German DAX30 is down more than 3% today, while US futures are pointing to a drop larger than 2%. It would be interesting to watch how valuations perform once US activity begins, but the strong weakness in Europe is not the ideal way to start a week.
Bitcoin's weakness as well as the retracement in the stock markets come at a time when uncertainties are rising. The latest headlines suggest Germany will tighten limits on gatherings, starting from Thursday, as rising COVID-19 cases across Europe becomes a major concern. Despite vows to not impose a new lockdown, these measures can have a meaningful impact on consumer behavior and the overall economic activity, keeping the financial markets on the edge in the meantime.
Bitcoin weakness will continue?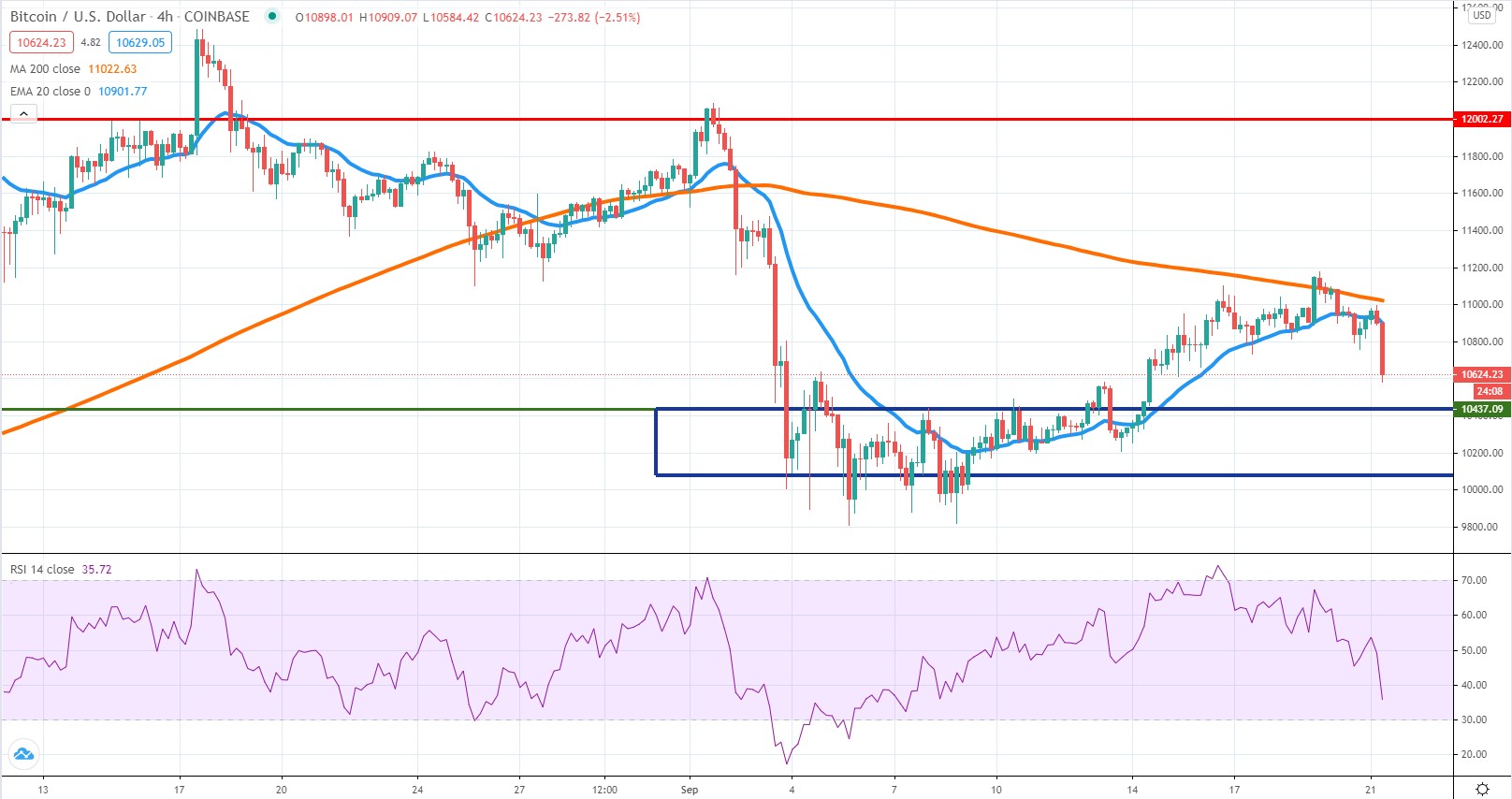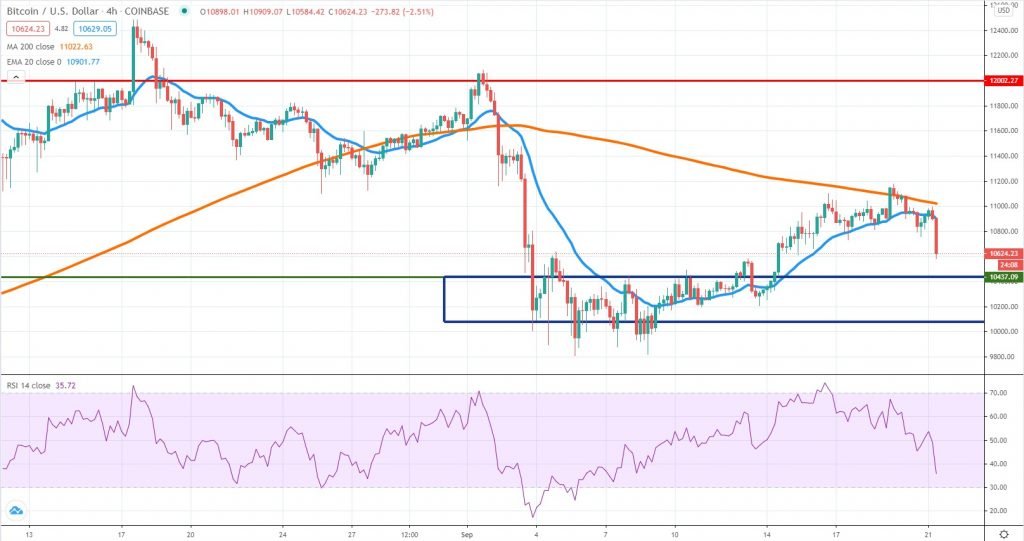 From a technical point of view, Bitcoin is not in a good shape for buyers, considering the price action trades below the 4h chart 20 EMA and the latest candle is very impulsive on the downside. At the same time, the RSI is heading south, confirming the short-term momentum switched in favor of the sellers.
Looking ahead, the key area to watch will be around $10,000 – $10,600. The recent selloff had been capped around it and if buyers succeed that again, we could see the price recovering. Even though the Bitcoin selling had eased last week, we need to have more confirmation the current weakness is short-lived. That's not the case right now, which is why we advise our readers to remain cautious. Volatility is on the rise and this could transpire into violent price moves in the short-term.