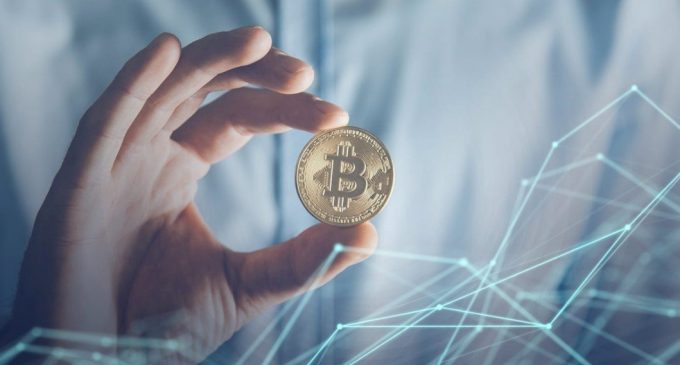 The SEC's Chairman Jay Clayton was recently interviewed on the CNBC show Squawk Box and among the topics discussed, Bitcoin had been one of the main highlights, considering the role of the regulator during the past few years. Even though the Securities and Exchange Commission continues to advocate for more regulation in the crypto space, Clayton acknowledged that flaws in the actual payment systems are pushing traders and investors towards blockchain-based solutions.
His remarks come at a time when Bitcoin buyers are dominating the market impulsively, with the price trading above $18,700 at the time of writing. The token broke above $16,000, which was an important resistance and still does not look like a corrective will start soon. This is a bullish parabolic move and we don't know yet how far it could extend, but in the meantime, we would like to share what SEC's chair had to say about the rally.
Bitcoin = a payment mechanism and stored value
After reiterating once again that Bitcoin is not a security but more like a payment mechanism and stored value, Jay Clayton put the rise of BTC on the back of inefficiencies existing in the current financial system:
What we are seeing is that our current payment mechanisms, domestically and internationally, have inefficiencies. Those inefficiencies are the things that are driving the rise of Bitcoin… And we're gonna see more of that. We're gonna see this mature and we're gonna see more regulation around the digital payment space.
Under his leadership, the SEC had been cracking down on multiple ICOs that had violated the Securities Act, including projects like BitClave, Enigma, or even large ones such as Telegram or EOS.
At the same time, plenty of Bitcoin ETF projects had been blocked during the past two years, restricting new investment vehicles that could have benefited BTC from an earlier stage. Could things start to change from 2021, now that Jay Clayton will end its mandate in December?
Many analysts believe that if its departure will see someone with a crypto-oriented approach taking his place, that could act as a new major boost for Bitcoin. Although many times in the past we've talked about Bitcoin ETF projects looking for SEC approval, none had managed to go live in the USA.
Concerns related to price manipulation on regular exchange platforms and custody had been the main reasons why the SEC postponed several times and then blocked all proposals one by one. Bitcoin had managed to rally towards levels not seen since the beginning of 2018 even in the absence of ETFs and better prospects for such instruments, could boost the price more, next year.