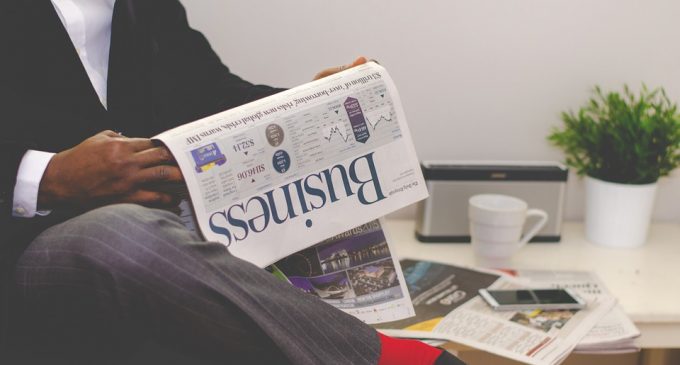 Last week was all about the latest news coming from China, a country that decided to embrace the blockchain technology. We've mentioned at then that there was no mention of cryptocurrencies, yet the market cap jumped impulsively higher.
In order to calm the water, The People's Daily, a publication under the control of China's Communist Party, clarified the matter and highlighted the importance of embracing blockchain, but not speculate about cryptocurrencies like BTC, ETH, or others.
Blockchain yes, cryptocurrency no?
It's now clear that Beijing announced interest in the blockchain technology, which means the country's treatment on cryptocurrencies might not change soon. According to The People's Daily:
The rise of blockchain technology was accompanied by that of cryptocurrencies, but innovation in blockchain technology does not mean we should speculate in virtual currencies.
China's President Xi Jinping also pledged to make his country the leader in blockchain technology, during a speech he gave last week. Still, there was no mention of the total ban on cryptocurrencies which is still in place in China.
What we know for sure, however, is that China will sign a new "crypto law", which will govern different aspects of the blockchain technology, and will enter into force in January 2020.
Prices elevated even though the hype is gone
The initial reaction to the news from China sends cryptocurrency prices through the roof, with Bitcoin alone jumping by $3,000. The enthusiasm is now gone, but instead of a sharp retracement, valuations remained relatively elevated, not far from the highs made on October 26th.
We advise caution now that China confirmed no interest in supporting cryptocurrencies, as this could be another "pump-and-dump" scheme, trapping all the buyers who were late to catch the bullish move.
What we know for sure is that cryptocurrency trading remains banned in China and that's not a piece of positive news for the market. Although the commitment to become a blockchain leader could mean an increase in funding for companies in the industry, it is clear now that China does not have any interest to promote cryptocurrencies.
Because of that, we believe crypto valuations will continue to consolidate or even erase some of the gains, in the absence of any fresh breaking news. Bitcoin should retrace towards the $8,600 as we've mentioned in the weekly crypto analysis, Ether could move towards $174, and XRP might consolidate further after outperforming the market for the month of October.