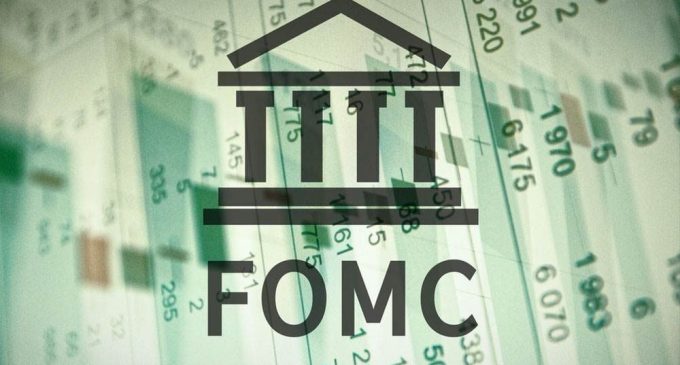 On June 10th, the US Federal Reserve ended its two-day meeting, and several announcements released last night had been bursting cryptocurrency valuations higher. Following the fake breakout above $10,000 Bitcoin continues to be heading north while the rest of the altcoins had also been consolidating at higher levels, communicating there could be more upside left in the near term.
Fiat devaluation supportive for cryptocurrencies
As it was mostly expected, the FOMC kept rates between 0-0.25% and announced the central bank will continue to buy assets at least at the current pace in the near term. Although there were no surprise announcements, what was important lied in the projections for the future. More specifically, the Fed expects rates to be approximately 0.1% until 2022, which means the monetary policy will continue to be accommodative for an extended period of time, given the economic damage created by the coronavirus pandemic.
With still many economic uncertainties on the horizon, doubled by the fear of the second wave of infections, the Fed, as well as the other central banks will continue to flood the markets will liquidity, which is not good news for savers still relying on cash deposits.
Cryptocurrency market favored
Even though the stock markets did not welcome the negative economic expectations from the Fed and started to retrace lower, cryptocurrencies had an opposite performance since Jerome Powell's conference begun. At the beginning of the meeting, the global cryptocurrency market cap was standing at approximately $276 billion, and at the time of writing, it is up by $5 billion, according to data from coinmarketcap.com.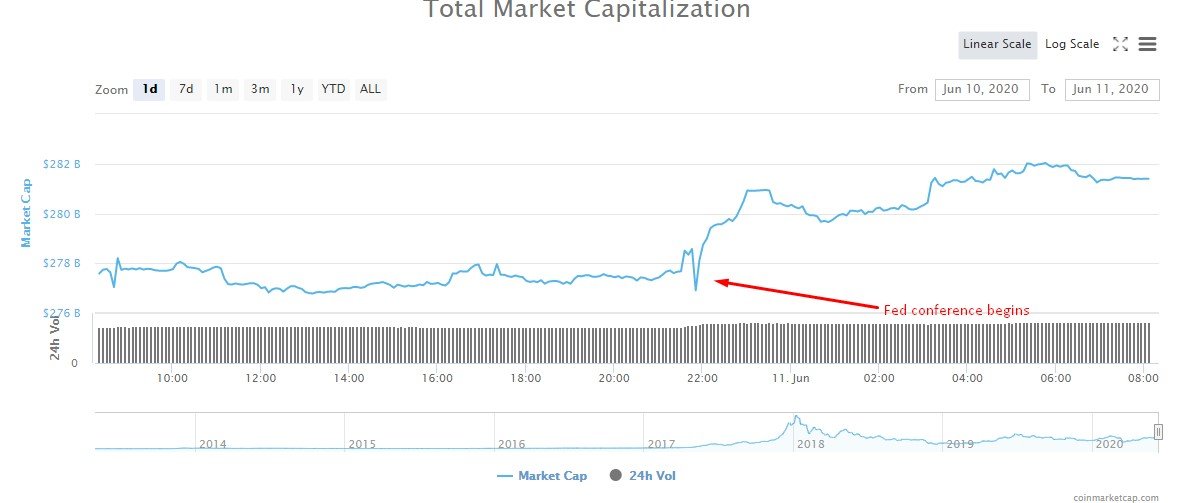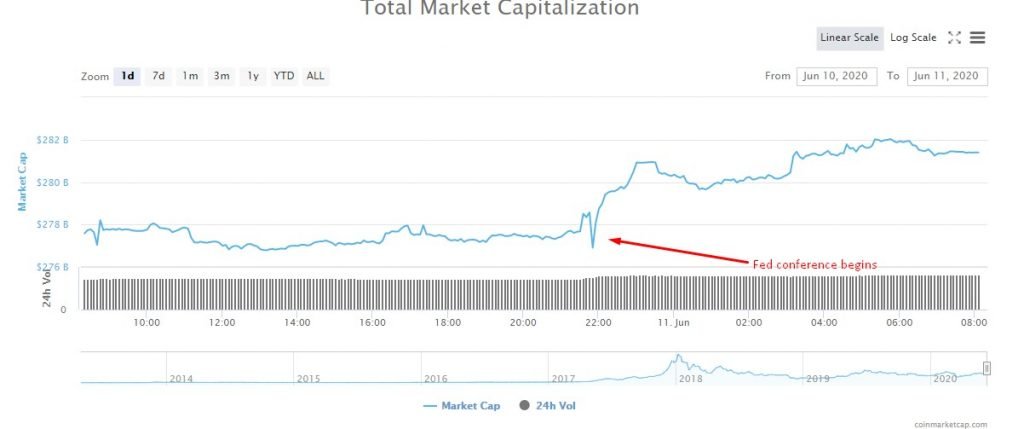 Although big banks like Goldman Sachs are still not impressed by cryptocurrencies, the extreme monetary interventions by central banks will put pressure on fiat currencies and thus make cryptocurrencies look like a hedge against currency debasement. Governments will continue to run on high fiscal deficits and central banks will have to monetize, a practice that is considered to generate inflation.
Cryptocurrencies are once again decoupled from stocks, as the market continuing on its way up while most of the global indices point to losses of approximately 1.5%. As long as any new risks won't emerge, there a strong probability for the crypto market to continue higher. The real question will be how cryptocurrencies will manage to perform once the economic situation starts to create more consequences. We should not forget this is the first time cryptocurrencies face a recession, thus an uncharted terrain for the market.