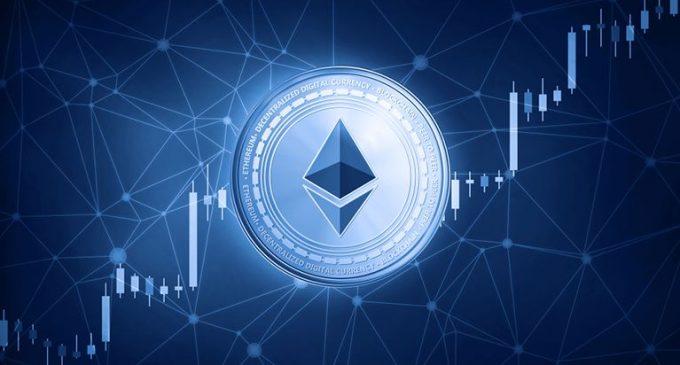 Although way behind Bitcoin in terms of market cap, Ether had continued to consolidate its second position, with $28 billion in market cap at the time of writing. The token is then followed by XRP with $12 billion but given the wide margin, we can say that it continues to be one of the top picks among cryptocurrency investors.
Speaking of the 2020 performance, Ether is up by more than 100% and we're not yet at the end of February. The price action broker above a channel formation on January 30th and since then it didn't look back, suggesting optimism around Ether is back on its track.
More upside ahead or retracement lower?
Despite the impressive run higher, Ether had consolidated in a range for the past ten days. We've talked about the range in our last weekly crypto analysis and other than three spikes on the downside, the price continues to trade inside, suggesting an equilibrium for the order flow. The consolidation comes after a bullish run higher, meaning it could be just a break before another continuation higher.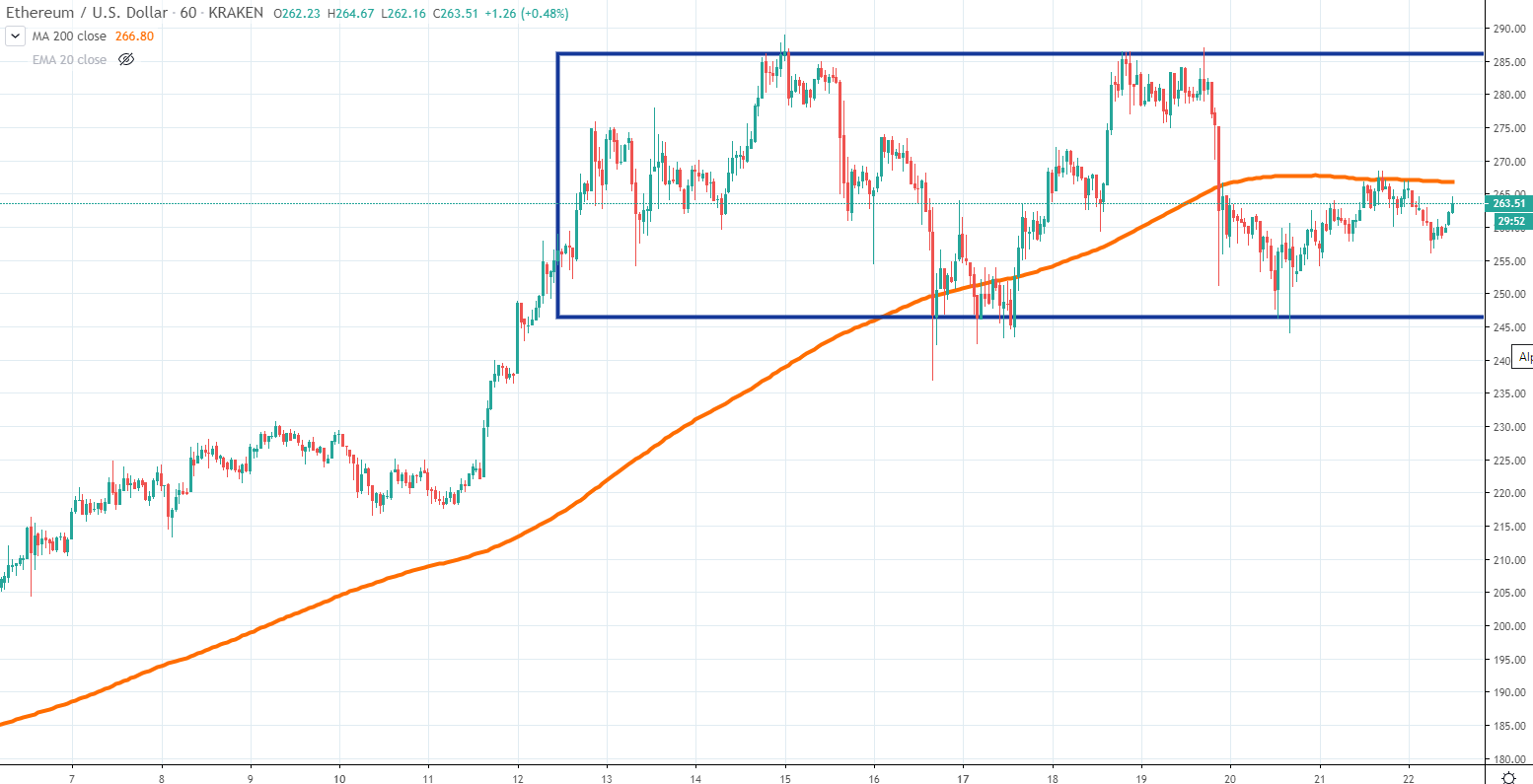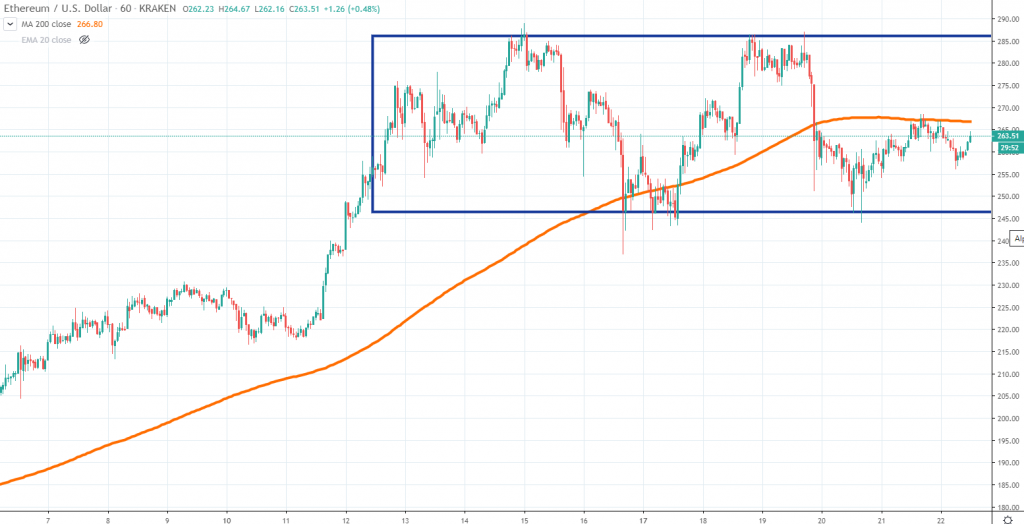 Not too long ago, the CFTC chairman hinted that Ether-based derivatives could be launched during 2020, good news for the bulls since that could spur investments into the second-largest cryptocurrency. At the present time, Bitcoin is the main beneficiary of the derivatives market, with futures and options instruments available.
The good news must be taken with a grain of salt, given that the price surge is based solely on speculation. Any negative news with that respect will make market participants start to reprice Ether and dump their tokens.
Key things to watch
Now we must see how the price action will manage to break the range. On a breakout below, we should expect some short-term weakness for Ether. Even if some further losses occur, buyers should not get anxious, as long as the selling is contained. Big and impulsive candles on the downside should be treated as a warning sign, but at the present time that's not the case, which is why we maintain our favorable outlook for Ether.
At the same time, the correlation with Bitcoin seems to be back on its track, meaning any major development with Bitcoin will continue to have a meaningful impact on how Ether performs. Only a major change with Ethereum could create disruptions in terms of correlation with the broader market, but right now, everything seems to be in sync.