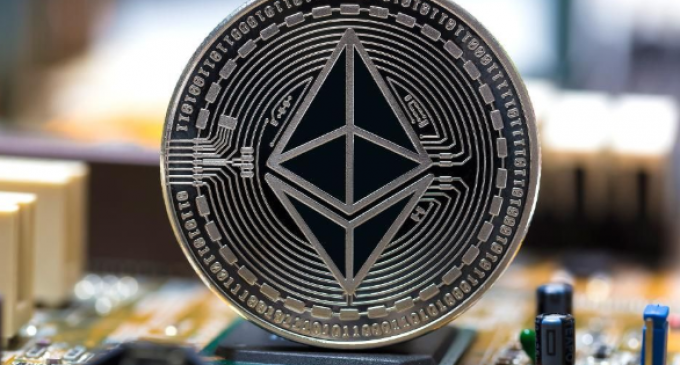 Ethereum futures could be launching soon, according to Heath Tarbert, the Chairman of the Commodity Futures Trading Commission (CFTC) which spoke during an interview with Bloomberg. The agency had been involved in the cryptocurrency and blockchain industry since some of the companies had been issuing tokens that could be labeled as commodities.
It had been discussing crypto regulation and had approved the LedgerX platform that's currently trading physical-delivery Bitcoin derivatives.
Bitcoin and Ether are commodities?
According to the Bloomberg interview, both Bitcoin and Ether fall under the CFTC's jurisdictions, since the Commission is considering them as commodities. Tarbert talked about the attention paid by the agency into the cryptocurrency industry when it comes to the futures market, which is where he mentioned the futures based on Ether:
My guess is we are going to see Ether Futures as well. And as things start to migrate into the commodity space, we will see even more.
This is the second time the CFTC's Chairman talks about Ether futures, after making the same mention during the first day of the DC Fintech Week, where he revealed that he believes we'll have Ether futures in the next six months to a year.
What's also important to notice is that Tarbert believes other cryptocurrencies may be seen as commodities in the future, stressing that assets can evolve from commodities to securities and vice versa. There isn't any precedent with that respect, but technically it's possible.
Ether poised for a bullish 2020?
Ether had started the year trading around $123 and at the time of writing it trades around $180 on the Kraken exchange. As we have expected, the price had rebounded impulsively, the same as it did at the beginning of 2018, meaning we could witness another positive first half of the year.
The token continues to be the second by market cap after Bitcoin, and with the implementation of the Ethereum 2.0 project, it should consolidate its position as one of the leading cryptocurrencies in the world. Although there are several other blockchains (EOS, Tron, etc.) with similar functionalities, none had managed to stand shoulder-by-shoulder with Ether so far.
If what the CFTC Chairman will eventually materialize, we should expect Ether to gain in value, same as it happened with Bitcoin when new derivatives had been launched. Derivatives based on altcoins will be good news for investors, which at the present time are only able to gain exposure to Bitcoin through futures or options.