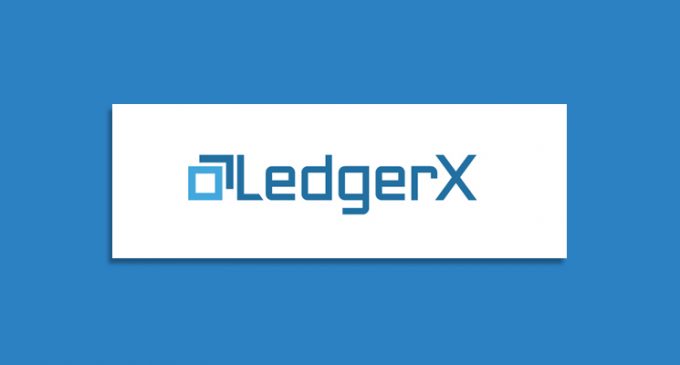 LedgerX announced on June 25th on its Twitter account that it had received approval from the Commodities Futures Trading Commission (CFTC) to trade physical-delivery Bitcoin derivatives.
"We are approved to open up #bitcoin derivatives trading to retail investors! Official Order of Designation by the United States of America."
The announcement represents a new milestone for the Bitcoin derivatives market, considering that the futures traded on the CME contributed in 2019 with a huge portion of the global trading volume. Bitcoin, Ether, and other large-cap tokens surged to new 2019 highs in the recent days, in a move that becomes more similar to what we saw in the second half of 2018.
Futures and options will soon be available
Now that LedgerX managed to get approval, retail investors will be able to invest in Bitcoin futures and options through the Omni platform, which is currently in pre-registration mode. A $10,000 deposit will be required to open an account and there will be a Ledger Pit option for institutional investors, requiring a minimum $5 million deposit.
Crypto-based derivatives continue to gain traction in 2019 after the CFTC had also allowed the Bakkt platform to start testing its own Bitcoin futures. Market enthusiasms had been fueled in recent months by optimism regarding new investment vehicles and now that there are actual facts supporting that, we see prices rallying.
Bitcoin-the major gainer
Since the beginning of 2019, Bitcoin had rallied from $3,200 to $13,850 on the Coinbase exchange, raising its market dominance to 62.51% at the time of writing, a level not seen since December 2018, when Bitcoin was trading near the $20,000 area.
Although the top 10 large cap cryptocurrencies also managed to bank significant returns this year, Bitcoin had been favored since all the major crypto-related derivatives have been supporting the Bitcoin price.
With new institutional money pouring into Bitcoin, is hard to tell whether the current rally is overextended, or it will be able to continue. The current run is different from the one in 2017, due to the institutional money. Back then there were retail investors pushing prices higher, but now we can see by the CME volumes how great the Bitcoin interest is among institutions.
Initiatives for Bitcoin ETFs are still under review and the other US financial watchdog – the SEC – had thus far refused to approve any of them. Futures seem to be enough to keep the market momentum going until now and hopes for a Bitcoin ETF are still alive for the second part of 2019.