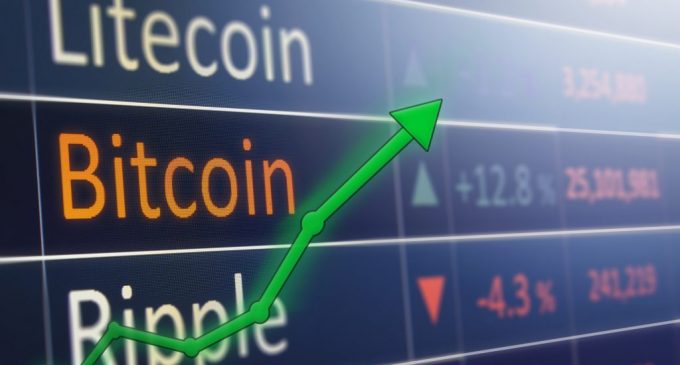 Almost all cryptocurrencies started this week in an upbeat tone, banking in significant losses. For the first time since the beginning of January, Bitcoin managed to reach the $3,900 level, which had triggered buyers to enter across the broad.
Not too long about we've talked about the links between stocks and cryptocurrencies and the price action movement we've seen in 2019 continues to support that theory, with both cryptocurrencies and stocks posting significant gains this year.
All major cryptocurrencies up on the year
Except for Stellar, which is currently the 9th largest cryptocurrency by market cap, all the other tokens from top 10 are above the 2018 lows set up in mid-December. The only one who reached the 2018 low is XRP, but the level had not been broken thus far.
If we move further to stocks, all major indices are up by a significant among in 2019. US indices (Dow Jones Industrial Average, Nasdaq, and S&P 500) lead the way in terms of performance, but Chinese and European equities are also in the positive territory, despite weakening economic prospects.
If the economy weakens, what fuels risk appetite?
Some may argue that positive development in US-China negotiations had been behind the move and they are partially true. However, the big game changer had been the shift to dovishness by all the major central banks. The PBOE, the ECB, and the FED, all changed their rhetoric, following a poor equities performance in Q4 2018.
Believe it or not, 2018 had been a bad year for stocks worldwide, and also, a terrible year for cryptocurrencies. How does that reconcile analysts' view that Bitcoin and other cryptocurrencies are uncorrelated instruments?
The market performance
According to coinmarketcap.com, for the past 24 hours, EOS had banked 23.6% in gains, followed by Bitcoin Cash with 15%. Litecoin jumped another 7.91%, continuing an impressive performance it started on February 6th, when news about Mimblewimble emerged.
Bitcoin is up by a little over 5% as compared to a day ago, but it continued to act as a driver for all the other tokens. Rakuten announced it will include cryptocurrencies in its updated payments app due in March, but it is very likely the reason why we see this performance.
As long as risk assets, in particular stocks, and as long as central banks will show determination to keep monetary policy loose, we might see a bigger correction higher in cryptocurrencies. Risks to the downside still remain, considering that the move higher follows after a bearish 2018