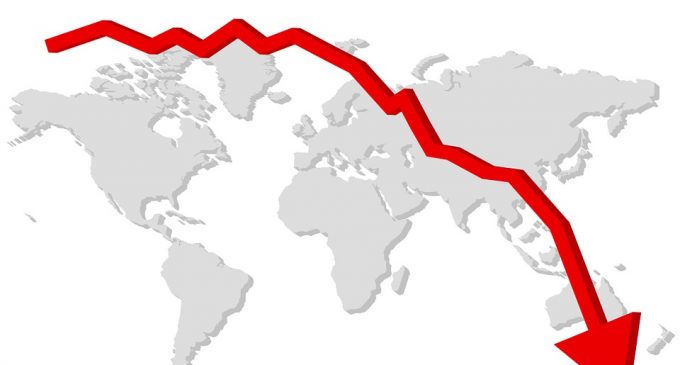 Although last week was one of the best for cryptocurrencies in 2019, things got a downside turn yesterday, Sunday afternoon, as prices begun to fall at a rapid pace.
Even though cryptocurrencies rebounded on positive mood, it seems like the momentum had been short-lived and right now we are in deeply negative territory in terms of past 24h performance.
Bitcoin and major altcoins lower
Last we saw Bitcoin trending higher from the $3,500 area to above 4,100. However, as you may notice, the price action stalled around the $4,173 resistance level, which we have mentioned in our last weekly crypto analysis. According to coinmarketcap.com, the Bitcoin price is down by 8.18% at the time of writing, which means sellers were able to erase more than two-thirds of last week's gains in less than 20 hours.
The global market cap dipped from $142.9 billion to $127 billion, the selling pressure hitting the other most important altcoins, as well. Ether nearly doubled in price since mid-December and despite that, it lost 14.99% of its value in the last 24h, a development which raised concerns about the sustainability of growth in crypto prices.
XRP had poor performance compared to the other altcoins since 2019 kicked in and lost another 9.86% in the current selloff. The fourth largest cryptocurrency by market cap, EOS, dipper 16.38% after rising 33% in value since the beginning of 2019.
Most of the other smaller cryptocurrencies were in negative territory, some of them with double-digit losses. Given that this occurred after a strong bullish move, what are the implications for the medium and long-term horizon?
Bottoming still valid
Many people ask whether Bitcoin had bottomed yet and if the current market move negates the bottoming process. One key aspect which needs to be mentioned here is that bottoming formations usually take a long time to especially, after impulsive selling like we saw in 2018.
Choppier activity is usual in a bottom, so the main thing to watch in the following days is whether the selling will continue, or the buyers will manage to accumulate again. If selling will continue, we could see al major cryptocurrencies testing the 2018 lows in the following weeks. On the other hand, sudden dips are generally considered a buying opportunity as long as the bottoming process remains valid, which is quite the case in our current situation. To conclude, we do not think the selling will extend much further since it happened on Sunday afternoon – a period with low liquidity.