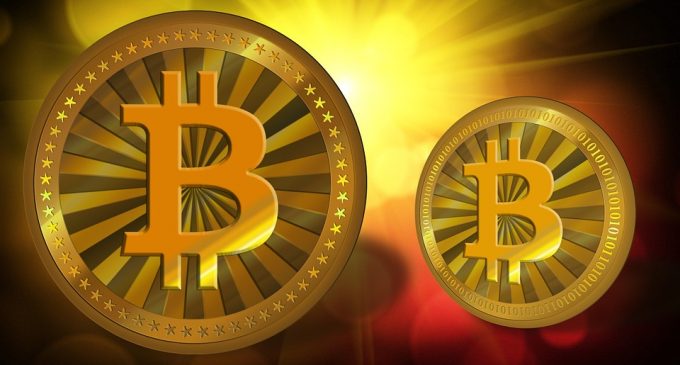 Bitcoin had sent a positive signal so far, given the performance it had in 2020, suggesting there is still upside potential left. A series of factors continue to point out towards an increase of valuations, and at the same time, technical move hand in out with valuations. Even though figures like Ray Dalio are not impressed by Bitcoin, the price continues to impress, communicating there is still demand for the most popular cryptocurrency.
The macro picture in a nutshell
Based on the latest estimates, the next Bitcoin halving should take place on May 12th, 2020. According to Jonny Moe, a popular cryptocurrency trader, "this is looking like it will be May 10th or earlier by the time it arrives". In the past, Bitcoin's volatility had spiked around halvings and judging by how the buyers had managed to defend valuations from dipping so far, this year should not any an exception.
Secondly, BTC's market dominance is another important factor, since it could catalyze the momentum further, according to newsbtc.com. Currently, at 65.4%, the dominance suggests a significant spike in volatility could occur during the next few months, with buyers as the favored side.
Technicals supportive for more upside
In our last weekly crypto analysis, we've highlighted the $9,200 area as important support and up until now, sellers had not been able to break below it. The past 24 hours had been choppy, with Bitcoin fluctuating between $9,600 – $9,200, but until a break lower will occur, buyers are still the ones in control.
As we've previously mentioned, it's impressive how buyers managed to defend valuations, even at high levels. If that will continue, then the price looks poised to revisit the highs made back in October 2019, when crypto speculations spiked once China showed interest to become a leader in the blockchain field.
Taking a look at the bigger picture, this looks like a textbook bullish parabolic structure that has the potential to overextend over the next few months. Even though expectations are bullish, traders and investors should remain cautious and manage risk carefully.
Buyers might be the ones favorites in the near-term, but combined with high valuations, we could witness a rollercoaster ride and in the short run, the price could dip impulsively before it jumps back up. According to Dave the Wave, a popular crypto analyst, "peak BTC dominance is marked by peak maximalism and it won't take long for the crowd to follow the money".