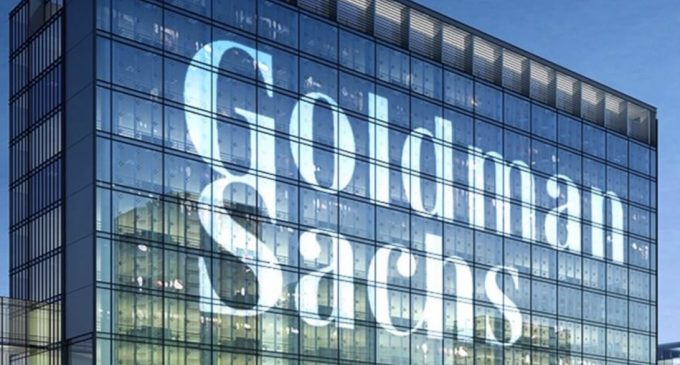 One of the largest investment banks on Wall Street continues to be skeptical when it comes to cryptocurrencies, according to a slide deck released by the bank's consumer and investment management division on Wednesday. Although the presentation was mainly focused on examining the impact of the COVID-19 pandemic, an important share discussed the topic of cryptocurrencies, as a CNBC report had pointed out.
Crypto not an asset class?
Some of the claims from Goldman Sachs might not be good for cryptocurrency enthusiasts, given the institution still does not view cryptocurrencies "as an asset class". The Goldman Sachs Investment Strategy Group went on to provide a few reasons behind this claim:
Cryptocurrencies, including Bitcoin, are not an asset class…We believe that a security whose appreciation is primarily dependent on whether someone else is willing to pay a higher price for is not a suitable investment for our clients.
At the same time, the bank highlighted cryptocurrencies are "appealing" for hedge funds, due to their high volatility. The increased institutional interest in crypto comes mainly from these companies, which had acted as an important catalyst for rising valuations. Paul Tudor Jones, a veteran in the hedge fund industry, already claimed he holds 2% of its assets in Bitcoin.
Goldman changes crypto stance
More than a year ago, we've talked about rumors related to Goldman Sachs wanting to launch a cryptocurrency trading desk. However, the move did not materialize after a change at the top management occurred. JP Morgan Chase, on the other hand, had launched its token, as the biggest US bank wanted to test the blockchain technology for transactions with big institutional clients.
The negative Goldman narrative with regards to crypto had motivated a lot of leading figures from the cryptocurrency stance to fight back with their remarks. The Winklevoss twins, founders of the Gemini exchange, had been some of the most vocal, launching a series of tweets related to past activity at Goldman Sachs. We might say that the bank's claims are exaggerated, given that Bitcoin has more than 12 years old and its end looks far away. More than that, the idea of cryptocurrency for global use is growing in popularity. Either way, negative feedback from leading financial companies only suggests the crypto industry still has a lot to improve, and that should be the main conclusion from these back-and-forth exchanges of mean words. This is not the first time Goldman makes predictions about Bitcoin and up until it had been completely wrong.