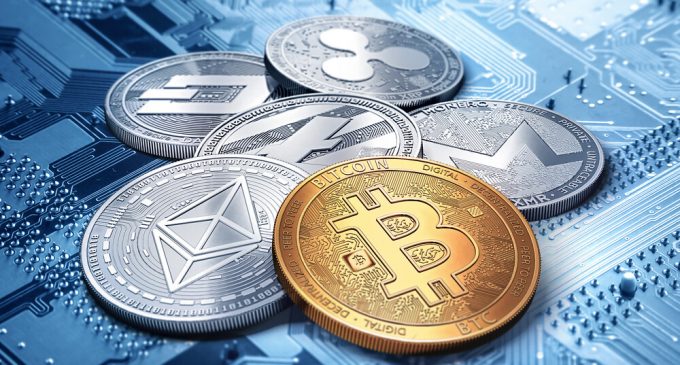 Hesitation continues to be the dominant sentiment in the cryptocurrency market now that valuations are correcting lower for the third week in a row. After taking a dive below $30,000, Bitcoin did little to suggest a new wave of buying could be on the horizon. ETH, the second-largest cryptocurrency failed to remain above $1,400 and that had been incentivizing sellers for the past several days.
Market's attention shifted to heavily shorted stocks?
Even though crypto had been in the spotlight for months, as a massive bull run unfolded, that does not seem to be the case right now. Additionally, there seems to be heavy speculation on the most-shorted stock, as massive gains are posted every day on companies like Gamestop. This is officially a global market mania and retail traders/investors one of the main driving forces.
Institutional investors had been contributing substantially over 2020 to the rise of crypto, but what online trading groups like wallstreetbets are showing is that, put together, a large group of retail traders have the ability to drive valuations, at least for a short period.
As long as crypto is out of the media's attention, there seem to be few incentives for buyers to step in at this point. Also, we must consider the poor technical conditions as the market is still overbought on larger time frames.
Multiple other tailwinds for crypto
Alongside the weak media coverage, cryptocurrencies are no longer favored by the US dollar performance. The latest FED meeting ended yesterday and even though the central bank kept its policy unchanged, the dollar had risen since then. Supported by a weaker dollar across the board, cryptocurrencies had risen throughout 2020, which means if the trend reverses, it may be possible to witness a prolonged corrective move.
At the same time, rapidly growing valuations prompted regulators to change their speech with regards to crypto regulation needs. Even though a memorandum signed by Joe Biden is positive for crypto, his new Treasure Secretary expressed concerns on whether Bitcoin could be used to finance illicit activities.
The same narrative can be noticed in Europe and all the developed world and it isn't the first time high-ranking officials are using their influence to temper the strong appetite for crypto buying. In the absence of any breaking news, the technicals will continue to decide how the market will perform in the near term. Breaking below key support areas is something to look after because that will show us whether the correction can extend further.