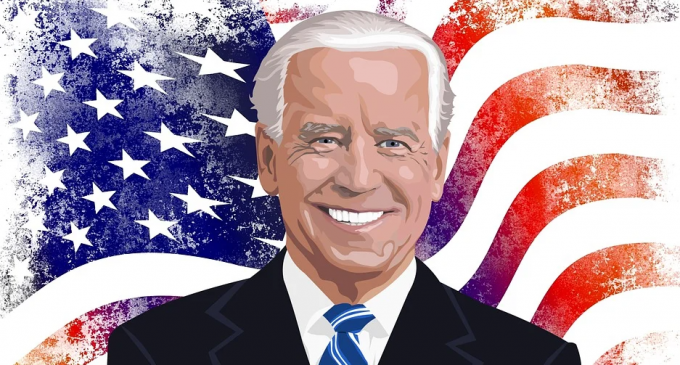 From the first day in office, the new US President signed multiple executive orders and made different decisions impacting a broad range of industries. According to a White House Memorandum for the heads of various federal agencies, though, it seems like there are some positive impacts with regards to crypto wallet regulation.
At the end of October 2020, we've reported FinCEN and the Federal Reserve want stricter AML rules, but there was another proposal, dated December 2018, under former US Treasure Secretary Steven Mnuchin, that would require banks and money service businesses to submit reports, keep records, and verify the identity of customers who make financial transactions using cryptocurrency wallets.
The general freeze puts on hold that decision
However, given the latest actions taken by US President Joe Biden, a general freeze on all agency rulemaking pending review will be effective for the next 60 days. It acts as a short-term relief for crypto-related companies in the US, which had been criticizing the decision over the past two years.
Complying with such strict requirements would have been almost impossible for multiple crypto businesses, especially those using smart contracts because in that case, transactions don't contain a name or address information.
Even though the new Treasury Secretary Janet Yellen did not speak positively about crypto a few days ago during her Congressional hearing, when she stated that cryptocurrencies are "used mainly for illicit financing", many voices claim she'd be better than her predecessor.
What we witness a change for the better in the US crypto regulation?
Now the big question is whether the new administration will have a completely different view on how the cryptocurrency industry should operate. Jake Chervinsky, Compound Finance General Counsel, stated "although Dr. Yellen may not be a fan now, I expect she'll be open to learning and listening".
Cryptocurrencies had continued to be under pressure for the past few days, with Bitcoin weakening towards the lower line of the triangle mentioned in our last weekly crypto analysis. The price hovers around $33,000 and buyers are expected to keep the downside limited. Ether had a much better start of the week but failed to stay above $1,400, where selling emerged impulsively.
With new leadership in Washington, optimism is high as always and expectations for the better are increasing the risk appetite. Whether or not politicians will manage to deliver it's still up for debate. There had been little interest in crypto buying recently and that raises some short-term uncertainty on whether the bull run had taken a longer break.