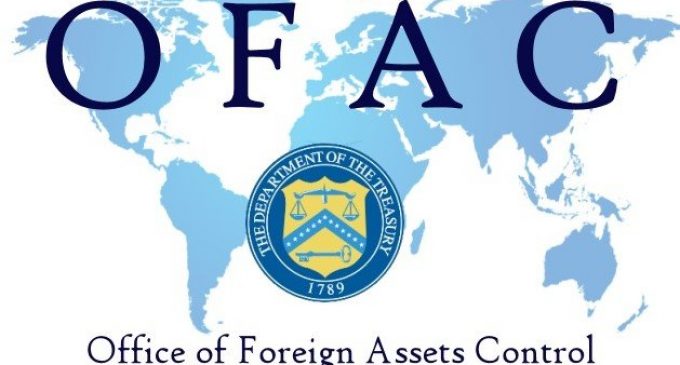 The US Department of the Treasury, in coordination with the DoJ (Department of Justice) and DHS (Department of Homeland Security), had sanctioned Russian nationals in charge of sophisticated phishing campaigns in 2017 and 2018, according to the latest September 16th press release.
Their actions had targeted customers of two US-based and one foreign virtual asset service providers, resulting in combined losses of approximately $16.8 million. This is part of broader actions to clamp down on crypto-related fraud that continues to be elevated, especially now that people spend more time online.
OFAC takes action – more to come?
Secretary Steven T. Mnuchin talked about the actions and highlighted why the Treasury's Office Foreign Assets Control (OFAC) sanctioned Danil Potekhin and Dmitrii Karasavidi:
The individuals who administered this scheme defrauded American citizens, businesses, and others by deceiving them and stealing virtual currency from their accounts…The Treasure Department will continue to use our authorities to target cybercriminals and remain committed to the safe and secure use of emerging technologies in the financial sector.
During the past several years we've seen the SEC (Securities and Exchange Commission) taking numerous actions against cryptocurrency-related fraud and fraudsters, but that's not the only agency that can get involved. Even though the SEC's power to sanction crypto firms had been limited by the Supreme Court, Government agencies can still take measures when citizens are being deceived or defrauded.
Why were these sanctions applied?
It looks like Potekhin had been creating various websites to mimic web domains belonging to legitimate cryptocurrency exchange platforms. This method known as spoofing continues to be popular among crypto scams and exploits the users' trust in already-established brands. As a result, users end up providing their login credentials and ultimately, the scammers can get access to their exchange account and personal funds.
Both individuals continued by exfiltrating cryptocurrencies the different accounts created with fake identities, swapping into different types of crypto, and ultimately moving the new tokens to multiple intermediary addresses. Karasavidi was allegedly laundering the funds into a personal account, by using a complex method, but the government had managed to trace back the funds to his name.
As a result of the sanctions, all property and interest in the property of the sanctioned individuals in control or possession of US persons are blocked. These actions represent yet another reason why cryptocurrency scams are short-lived and eventually, the truth comes to the surface and the people involved get punished.