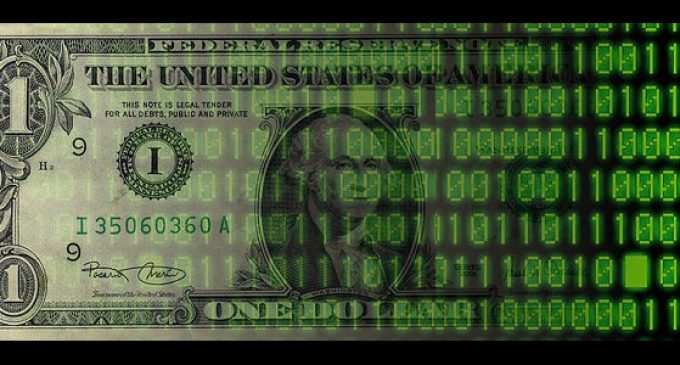 As time passes the idea of central bank digital currency (CBDC) continues to gain traction and the United States Federal Reserve is among the public institutions exploring this new concept. Just recently we've seen how the US major bank JP Morgan, in partnership with Singapore's MAS, revealed a new blockchain prototype and now the latest highlights show increased interest from central banks to a new monetary system.
Jerome Powell responds via a letter
According to Zachary Warmbrodt, a financial services reporter, the current Fed's chairman provided a response for French Hill and Bill Fosters, two lawmakers from the US House of Representatives, on the matter of plans to launch a national digital currency.
If it is designed to be financially transparent and provide safeguards against illicit activity, a general purpose CBDC could conceivably require the Federal Reserve to keep running record of all payments data using the digital currency and sometimes that raises issues related to data privacy and information security.
The letter does not show that the central bank is currently developing a CBDC, but enthusiasm emerged again since there are hints towards an evaluation of the costs and benefits of such an initiative. This isn't the first time we see the market sentiment energized by similar news.
Two weeks ago, there had been positive news from China about the blockchain technology and cryptocurrencies rallied, even though the country's stance on digital money did not change at all. China warned against crypto speculation in what was definitely an irrational market reaction.
What happens if CBDCs become real?
Will Bitcoin, Ethereum, XRP, and other altcoins benefit from a greater market adoption, in case fiat money will be changed with government-owned digital currencies? We can assume the answer is no and very likely, it will mark the end of most cryptocurrencies.
That will happen simply because there's no need for the cryptocurrencies we have today if states come with their own versions. Valuations spike due to increased optimism when news like this shows up, but longer-term we can hardly find any positive implication.
Still, based on Powell's letter, there are many legal questions, monetary and payments policies, financial stability, supervision issues, and vulnerability to cyber-attacks involved, which makes a CBDC in the United unlikely, at least in the near-term horizon.
At the time of writing, Bitcoin continues to fall, while Ether and XRP follow through, exactly how we've anticipated in our last weekly crypto analysis. There could be some more downside ahead until we reach some strong support or new positive news floods the markets.