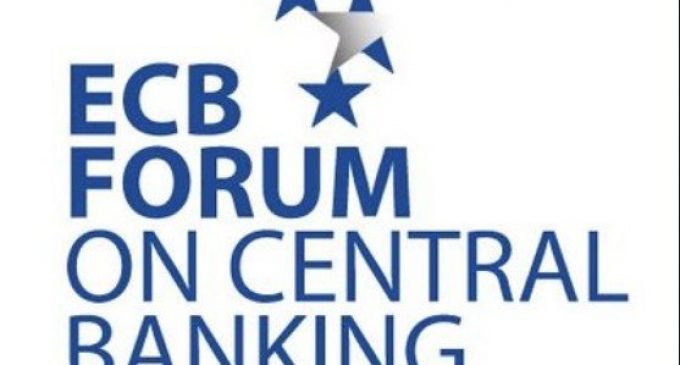 The ECB Forum took place yesterday and Fed's Powell, BOE's Bailey, and ECB's Lagarde were in the spotlight as the financial markets were awaiting new important comments. Although the event was mainly focused on the pandemic, economic recovery, and central banks' response, there were several hints related to CBDCs during the speeches.
During the past few months, we've seen intensified actions from public institutions around the world, some that have a direct impact on how cryptocurrencies and crypto-related companies operate. Recently, FinCEN and the US FED announced they want stricter AML rules after the UK took a similar step.
Fed committed to evaluating digital currencies
Even though in countries like China, digital currencies are being tested to see how the population and companies deal with them, things are moving at a slower pace in the western world. Jerome Powell addressed the issue during his speech at the ECB Forum and highlighted a commitment to "evaluate costs, benefits of digital currencies", but "not yet made a decision" on the matter.
It seems like the main focus is on whether digital currencies could improve the payment system. We already know that the Federal Reserve had expressed concerns about cryptocurrencies and stablecoins like Facebook's Libra, which is why in case CBDCs will start to be implemented, one of the goals could be to prevent privately own versions to start gaining popularity in the economy.
ECB's Lagarde still upbeat on CBDC
After talking about a digital Euro multiple times during the past few weeks, Christine Lagarde talked briefly on the matter during the ECB Forum and mentioned that "digital currency will be a complement to cash". Whether or not a pilot project will soon be implemented in the EU is still under question, but the flaws of the European currency could force the central bank into looking for new alternatives for a smoother transmission of liquidity from the banking system to other sectors of the economy.
CBDCs continues to be a controversial subject because, on one hand, they could bring benefits in terms of transparency and reduction of tax evasion, but on the other, the government could gain more control and access to more private information. Now that Bitcoin and other cryptocurrencies continue to rise, we should expect more debates on digital currencies or even new measures to regulate crypto companies and other related operations.