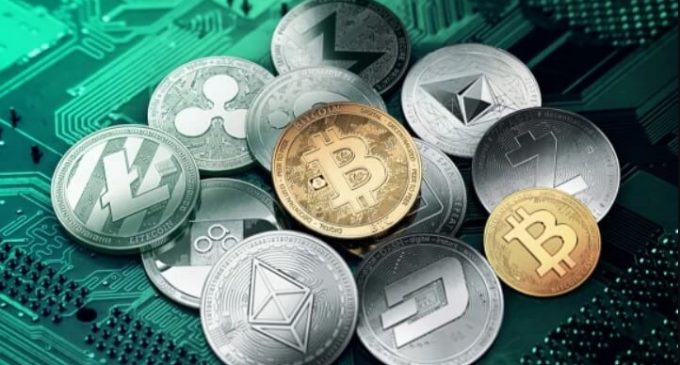 The rumor of a cryptocurrency legislation framework in the United States becomes more and more realistic as members of the Congress are now speaking about this necessity, according to Reuters. What should be a worry for the cryptocurrency investors is the bipartisan momentum, since both Republican and Democratic Party members are supporting this move.
Huge potential does not equal no legislation
Lawmakers are not intimidated by the huge potential of the blockchain technology and are gearing up for a move that could end up with a legal framework for the cryptocurrency industry. As the Republican Senator Mike Rounds stated: "There is no question about the fact that there is a need for a regulatory framework". Also, as other voices are suggesting, digital assets will fall into the jurisdiction of the Securities and Exchange Commission and the Commodity Futures Trading Commission.
It looks like the assumed legal framework will establish what each of them will have to accomplish. The issue of regulation in February for cryptocurrencies become a serious subject and at the present time, it is a subject that diminishes the buyers' appetite for cryptocurrencies.
The speculative aspects of cryptocurrency investors and the appearance of dozens of scams are truly a reason to implement regulation. Not only the US is questioning the trustworthy of the digital assets, but countries like South Korea and Singapore had done the same.
Last year the Bitcoin price had surged to unprecedented levels, almost reached the 20,000 level on the Coinbase exchange. Since the beginning of 2018, the price of Bitcoin had dropped by more than 50%, reaching the 6,000 area. Such extreme volatility is drawing officials' attention. Also, the appearance of scammers is another great issue. One good example with that respect is Bitconnect, a company that promised a 1% daily return with no risk, through their lending program. Their services did not last more than a year and they have been forced to seize operation, without prior notice, leaving their customers with worthless digital coins.
Because of that cryptocurrency regulation is the US is a serious issue and a regulatory framework that will prevent those bad things is widely expected.