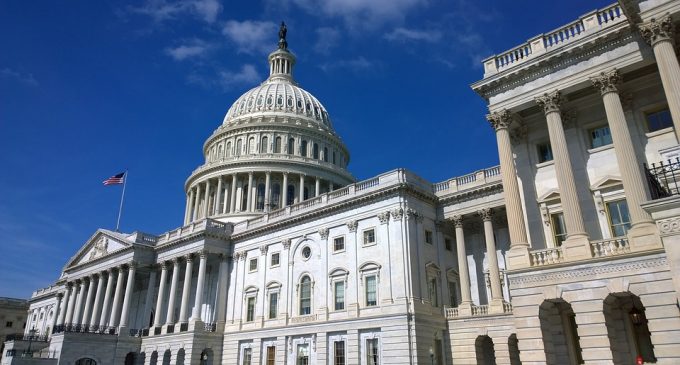 Better cryptocurrency regulation news is emerging with the United States, as a new bill could make it easier for blockchain-based companies to conduct their activities in compliance with the law.
Although the SEC Chairman recently reiterated his view about ICOs and digital tokens, making it clear that most of the cryptocurrencies fall under the securities law, two Congress representatives – Warren Davidson and Darren Soto – are proposing a draft which will exclude cryptocurrencies from the securities law.
Good news for crypto enthusiasts
The draft called Token Taxonomy Act, a bipartisan duo of US lawmakers, as cryptovest.com had recently stated, was announced this Thursday and will exclude most digital tokens from the scope of the 1933 Securities Act.
As you can see in the draft, a definition for digital tokens will be included and cryptocurrencies that will qualify will be exempted from all the requirements of the securities law. According to both initiators, the bill aims to make the US more competitive, as countries like Malta, France, and Switzerland had managed to move faster in terms of cryptocurrency regulation.
The United States is one of the biggest markets for cryptocurrencies, but due to some scandals and scams, the Securities and Exchange Commission, which is the main financial regulator, begun on taking drastic measures against blockchain-based companies. The agency recently acted against two illegal ICOs, which were subject to penalties and were also forced to refund investors.
The Token Taxonomy Act will remove cryptocurrencies from the SEC's jurisdiction, as a joint statement from Soto and Davidson highlights:
Providing this much-needed certainty frees the SEC to perform its vital and much-needed consumer protection duties of enforcement on those who have engaged in securities fraud by making false claims or simply attempting to engage in regulatory arbitrage to circumvent securities law.
Regulation had been one of the primary concerns in 2018, especially among institutional investors. We still do not have big companies confident to invest in cryptocurrencies, as they wait for more clarity with respect to regulation.
Many analysts also believe that the lack of regulation and the exposure of many scams, hacks, and big thefts scared people and contributed to the massive wave of selling which burst the cryptocurrency bubble and drove prices lower by more than 80% for all the tokens available in the market.
These depressed conditions make it hard for new companies to raise capital for their activity with ICOs, as people are not willing to invest in newly-created tokens, fearful that the value will not increase over time.