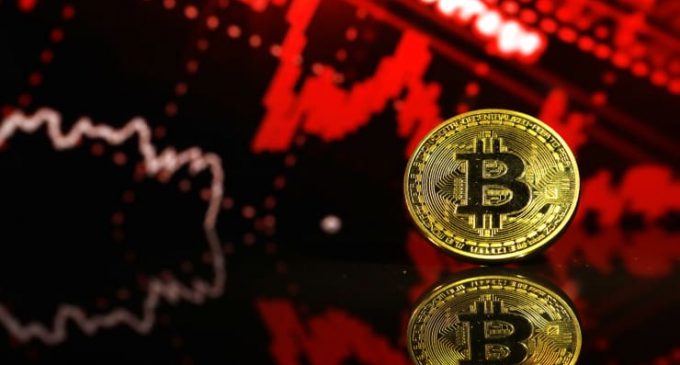 The Bitcoin momentum continues to deteriorate as the week is getting close to an end since the price dropped below $30,000 and found some short-term support around $28,800. This represents the largest selloff since March, as a series of fears are dragging on the bullish sentiment.
Even though last week Bitcoin buyers entered on dip after the price dropped more than 20%, the bullish interest is more subdued at the time of writing, mainly because the price breached below $30,400, the low reached on January 11th.
Double-spending rumors, regulatory concerns weigh on price
A report posted on Twitter by BitMEX Research is suggesting part of a Bitcoin may have been spent twice, a detail that if true, can hurt the confidence in the security and reliability of the blockchain behind the largest cryptocurrency.
On top of that, we continue to see negative comments from high-ranking officials, expressing pessimism as to how crypto can be used in a bad way. Janet Yellen, the new US Treasury Secretary mentioned during her confirmation hearing in front of Congressional members that cryptocurrencies could be used to finance illegal activities.
The ECB President Christine Lagarde called last week for global regulation for cryptocurrencies, something that could have a meaningful impact on how valuations could develop moving forward. Kyle Rodda, an analyst at IG Markets said:
You wouldn't want to rationalize too much into a market that's as inefficient and immature as bitcoin, but certainly there's a reversal in momentum…The herd has probably looked at this and thought it sounded scary and shocking and it's now the time to sell.
Bitcoin poised for more selling?
From a technical point of view, the situation is not rosy for Bitcoin buyers, especially since the price continues to make new lower lows and lower highs. "Buy the dip" had been replaced by "sell the rip" and until a structural price change will occur, sellers have the upper hand.
In case selling will persist, buyers will need to monitor how the price action will unfold once $27,800 is reached. That the current 2021 low and could revive some short-term buying interest. Overall, the market seems to be in a longer corrective move, something that should have been expected, given the massive gains seen for months in a row.
Bitcoin continues to be vulnerable in the face of new negative news as well as the prospects for a bottoming US dollar. The lather had been a major tailwind in 2020 and could act as a drag this year.