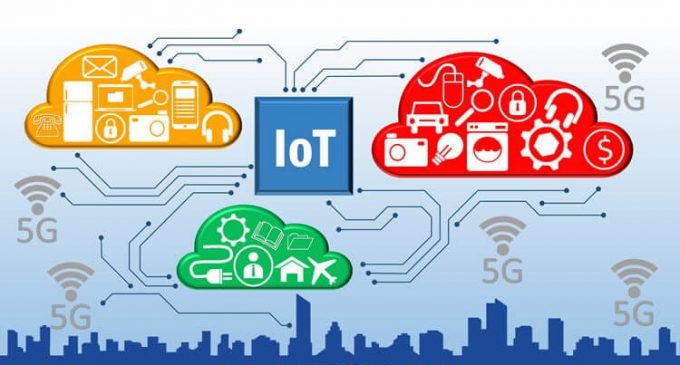 The United States Federal Communications Commission (FCC) had issued a draft order on April 16th, which approves the usage of L-Band radio frequencies for 5G and Internet of Things (IoT), according to Cointelegraph. A lot of controversies had emerged around the proposal, with several Congressional defense committee members urging Donald Trump not to make any issuance.
Bands used for the Global Positioning Satellites (GPS) are adjacent and ensure proper functionality for the military. Despite this controversy, if the order will be implemented, it could open several important opportunities for blockchain-based companies, as we're about to see in the following paragraphs.
Blockchain development for mobile
With several important projects focused on developing a blockchain for mobile devices (IOTA, Hyperledger Iroha, or Nodle Network), "having a dedicated band for 5G and IoT will open new use cases that we simply couldn't imagine before", according to Elliot Teissonniere, Nodle's blockchain architect. He also talked about small IoT devices embedding a full-featured light client with to no performance impact
As seen recently, the coronavirus outbreak had delayed the Australian ASX CHESS replacement, a major blockchain implementation, but not the same is happening on a global scale. Even though we should expect to see a scarce economic period, there's still interest to invest long-term in the blockchain technology.
How things will progress in the next year could be impacted by weak economic activity, with companies cutting back on their research & development allocations. If the FCC order will be implemented, it could lead to major benefits for the long-term growth of the blockchain industry, but positive signs could be seen in a matter of years.
Do priorities change during an economic downturn?
The enthusiasm around the potential of the blockchain technology continues to remain elevated, but to see concrete solutions that may be implemented at a large scale, a lot of funding will be needed. It will all depend on how big tech companies will choose to allocate resources over the next two years. With lower economic activity, revenues will go down and in consequence, hard decisions will have to be made on which areas are worth investing in.
Could blockchain be an opportunity? Absolutely. FIO Protocol, OKCoin, and Binance.US are just a few companies that had announced important developments over the past few months. However, it should be no surprise if things start to cool down for a while, as projects take a more conservative approach.