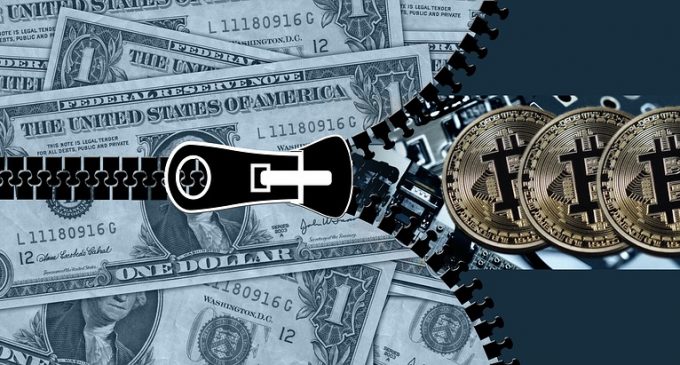 The price of Bitcoin had been steadily moving to the upside since January 3rd, testing the $8,000 on the Coinbase exchange a few hours ago. If the 2019 Christmas saw Bitcoin trading choppy, the new year looks to start in an upbeat mode, same as a year ago. Although the price retraced little on the downside, it's still up almost 5% for the past 24 hours and next we should see whether a breakout higher will occur.
Top of the range tested – breakout ahead?
In our last weekly crypto analysis, we've talked about Bitcoin trading in a range since the end of November and we expected that the price will reach the upper line of that range. That's exactly what happened and now Bitcoin is hovering around it. Will a daily close above the range happen, move upside momentum could unfold in the next few days.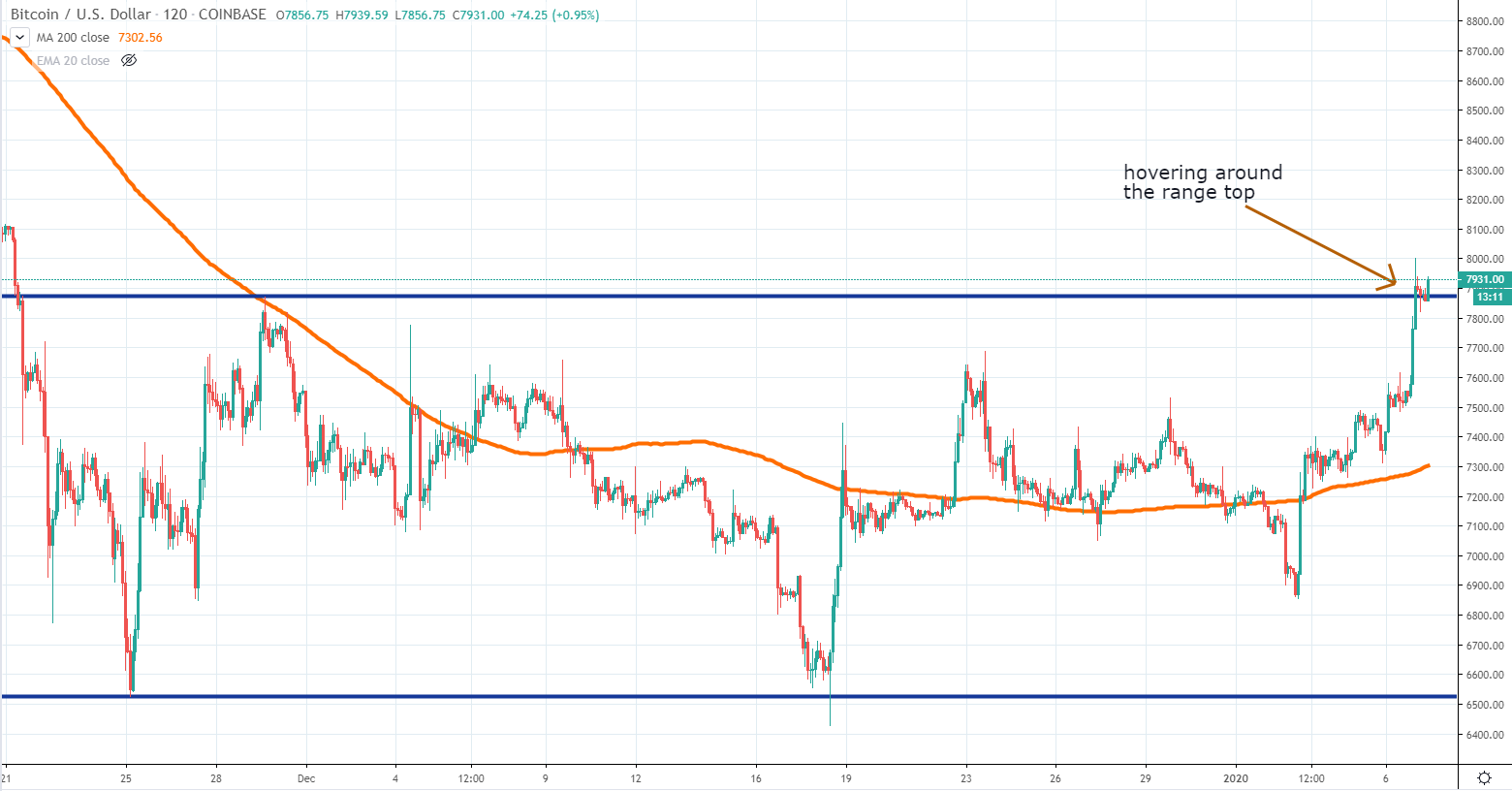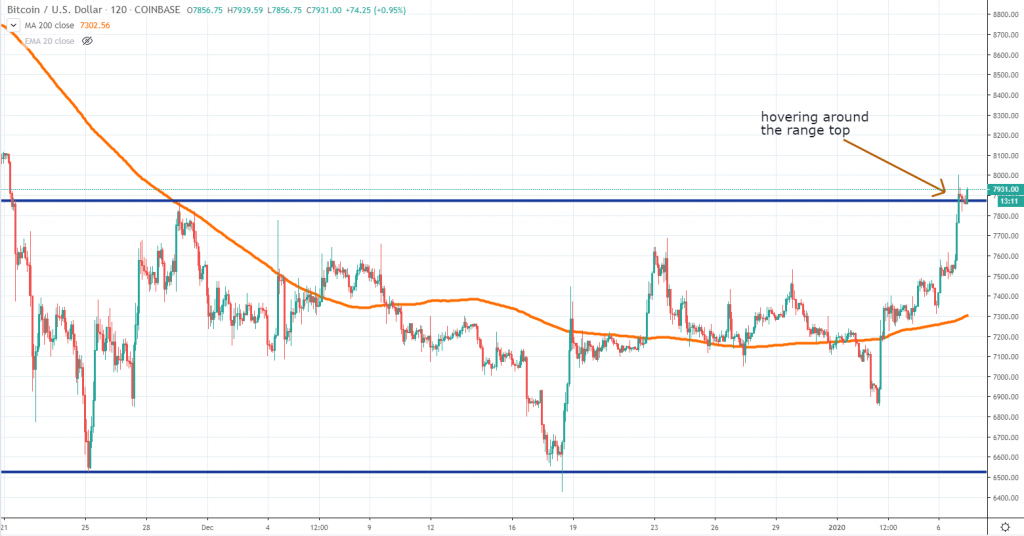 It's too early to anticipate a breakout since some choppy activity could be seen for a while, but right now the price action context is poised for a continuation higher. Market participants should begin to think about the next Bitcoin halving, set to take place in May. From a historical point of view, a halving should generate huge volatility in the market and also, might market the beginning of a new big bull run.
Flashback to January 2019
A similar pattern occurred at the beginning of January last year when the Bitcoin price had risen for a few days. Despite a minor setback, the price had rallied by more than 300% until June. The current move is more impulsive, a detail that raises the prospect for more gains in the days to come. We can't speculate on the intensity of the move, but a good start of the year raises the sentiment for the months to come.
We should consider that now we have futures on both Bakkt and CME + Bitcoin options, derivatives that should accentuate each market move.
Bitcoin is not the only game in town and most of the other altcoin rallied side by side with it. The global market cap rebounded above $200 billion again, banking around $20 billion in value only for the first 7 days of the year. The sentiment remains tilted towards the upside as long as no significant selling starts to unfold. So far, the market participants look confident that the bullishness will continue for at least a few days.