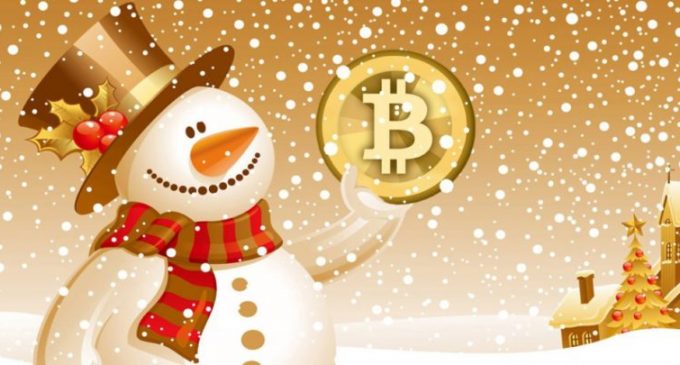 Merry Christmas to all our readers celebrating this amazing holiday and we wish you all the best as well as a fruitful year ahead. It's December 25th and although all financial markets are closed, Bitcoin and the other cryptocurrencies continue to trade. The most popular cryptocurrency continues to hover around the $7,000 area, it what looks like a relatively choppy activity, given that liquidity drops during this period.
Price found resistance around $7,600
On December 18th, Bitcoin alongside other cryptocurrencies started to edge higher impulsively, after the US announced it could accommodate regulation for accredited investors. Widely seen as a move that could facilitate investments into the crypto space, it contributed to a spike higher in valuations.
Bitcoin, in particular, jumped from $6,500 but found resistance around $7,600 and for the past 24 hours it had weakened towards $7,200. At first glance, the price action context continues to look attractive for the buyers, given that Bitcoin is trading above the 1h chart 200 moving average.
In our last weekly crypto analysis, we've emphasized that Bitcoin could encounter some strong resistance around $7,800 and despite the current setback, we still think that the bulls will manage to pick up steam in the next few days.


From a psychological point of view, the Christmas holiday period had been generally positive for cryptocurrencies and all financial assets. All worries are now part of 2020 and market participants will invest in a positive mood.
The same thing happened a year ago when Bitcoin jumped from the yearly lows and for a few days managed to bank consistent returns. Will it manage to break above $7,800 be the end of 2019? We can't say that for sure, but it is possible. Bear in mind that due to thin liquidity, a few big market players can influence the price meaningfully with a series of big buying orders.
We will continue to monitor how Bitcoin will perform around key areas and the most important one right now is the 1h chart 200 moving average. If buyers will keep the price above it, that will mean further gains should be expected during the next few days. In case of a breakout lower, the Bitcoin sentiment will deteriorate, and we could see weakness. Given the positive Christmas mood, our bias is on the positive side and we expect Bitcoin to post positive returns.