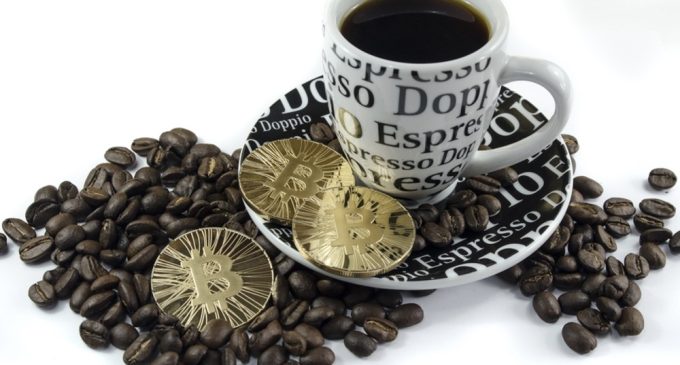 Crypto Coffee is a fledgling dining venue in Brisbane, Australia. It is the first-ever café in the country to permit customers to purchase coffee and other food items with virtual currency. 
Crypto Coffee is a cutting-edge commercial establishment located in trendy Newfarm, which is an inner suburb in Queensland's capital. We quickly got drawn into this virtual currency-related news about Crypto Coffee. 
We think our readers will also find it interesting as this unique café exhibits a practical and real-world application of virtual assets like Bitcoin. 
According to the Tuesday, February 8, 2022 news posted online by BeInCrypto, an online source for the latest reports and analysis on Bitcoin and the virtual currency market, Crypto Coffee lets customers walk in and buy coffee and other foods using cryptocurrency.
This dining establishment also permits its consumers to enjoy their choice of refreshment without needing to involve banking firms in the transaction process. Crypto Coffee is an Australian first, serving locals and visitors of Brisbane. 
This Queensland capital has 2.3 million people. Additionally, Brisbane or "Brivegas" to natives, still features that country town vibe instead of a cutting-edge financial technology center. 
Customers of Crypto Coffee will find a QR code on the dining table once they enter the crypto café. This QR code links these diners to the virtual currency platform Swyftx. 
Furthermore, Crypto Coffee's customers can download the application and sign up using an official government-approved ID in approximately three minutes. 
The Swyftx cryptocurrency platform gifts all new users that sign up with the Crypto Coffee QR code AUD$20, or US$14.27 at the time of writing, worth of Bitcoin once it is up and running. 
Crypto Coffee's staff members show their diners how to transfer funds to the crypto café to pay for their coffee and other food items they ordered after having the Bitcoin in their brand-new cryptocurrency wallet. 
Justin is Crypto Coffee's owner. He also assists his customers in their transactions and answers any queries they may have. 
Justin mentioned that he is a fan of good food, coffee, and hospitality. He added that his crypto café is more about spreading awareness of Bitcoin and other cryptocurrencies and their daily usage. 
Justin said that he would love to see more consumers begin transacting using these crypto-assets and utilize them as a part of their everyday existence. Moreover, the entrepreneur, who is also a cryptocurrency aficionado, confirmed that he intends to open more Crypto Coffee locations.
The Crypto Coffee's owner cited that one of his crypto café's new branches is a month or two away from opening in Southbank Brisbane. We appreciate learning about Brisbane's Crypto Coffee. 
We think it is quite a disruptive enterprise. We also feel enticed with Crypto Coffee's interesting and palatable menu items with cryptocurrency and blockchain technology-related names. They include Doge BLT, LTC Veggie Toastie, and Shiba Toast with Condiments.
We want to congratulate Justin on his highly innovative and relevant business venture. We believe Crypto Coffee will succeed in the coming years, considering that its business concept combines people's go-to drink and finance's future, which are the cryptocurrencies.