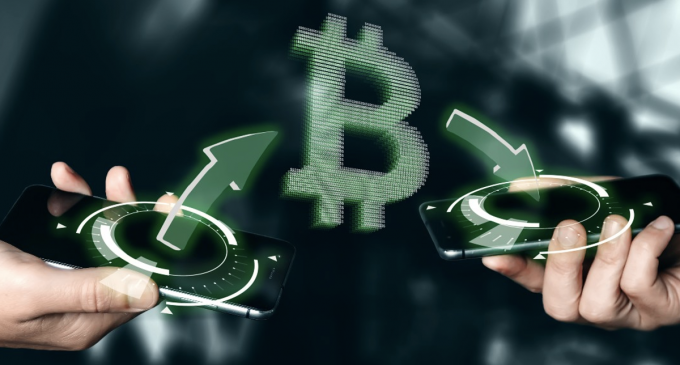 Bottlepay's customers in Europe can now buy Bitcoin using the Venmo-like application for cryptocurrencies as the international payments startup launched in the continent on Tuesday. The British company's users can also make fee-free transactions in Bitcoin and euro.
We find this latest report about Bitcoin encouraging. The flagship digital asset precisely trades at US$33,959.60 at the time of writing, based on the information posted on Coinmarketcap.com.
Regardless of Bitcoin's demonstration of trading price volatilities lately, we are glad that it continues to get support from various establishments worldwide. Based on the news posted online by Yahoo! Finance UK, a digital source for free stock quotes and the latest videos and news about personal finance, markets, and international finance, Bottlepay is the first-ever platform enabling users to receive and send euros instantly using Twitter.
Moreover, the startup permits people to purchase, spend, and store Bitcoin in the application, similar to storing a digital asset in a cryptocurrency wallet. Bottlepay customers can withdraw Bitcoin from online merchants and cryptocurrency ATMs.
Earlier this year, Bottlepay launched in the United Kingdom. Since then, it has permitted clients to receive and send Bitcoin and pounds sterling. Additionally, funds that customers sent from the United Kingdom to Europe can be set to convert to euro or Bitcoin and vice versa automatically.
Bottlepay users can employ the first-ever Twitter or TWTR trade bot. For example, a user can tweet, "@bottlepay buy €10 of BTC," and the application will convert that amount of euros into the cryptocurrency within the customer's account.
The Bottlepay application also lets clients monitor Bitcoin's live market price. Pete Cheyne said that it had been a challenge until now to comprehend Bitcoin's use other than itself being a store of value.
The payments startup's founder described Bottlepay as a financial technology built on top of the Bitcoin network. He cited that they are showing the world-famous cryptocurrency's power as an open-source monetary system through their latest launch in Europe.
Furthermore, Cheyne affirmed that Bottlepay is trying to rewrite the rules of cross-border transactions. He cited that half a billion people across the United Kingdom and Europe can already make instant and cost-effective payments to each other with the payments application.
Besides Bitcoin transactions, Europe-based customers can also send money using Bottlepay. Recipients will receive 100-percent of the funds.
We find Bottlepay as a user-friendly payments application. First of all, its Bitcoin service is conveniently accessible using a smartphone and the Twitter application.
Thus, any cryptocurrency enthusiast can enjoy making Bitcoin transactions. The Bottlepay cryptocurrency service is also fast, and these favorable features are what today's consumers are after
With these advantages already within people's reach, we think that Bottlepay will succeed Europe-wide. We also want to laud Bottlepay for its support for Bitcoin.
The payments startup exhibits that nothing can stop the cryptocurrency from getting the recognition and acceptance it deserves being the future of finance.