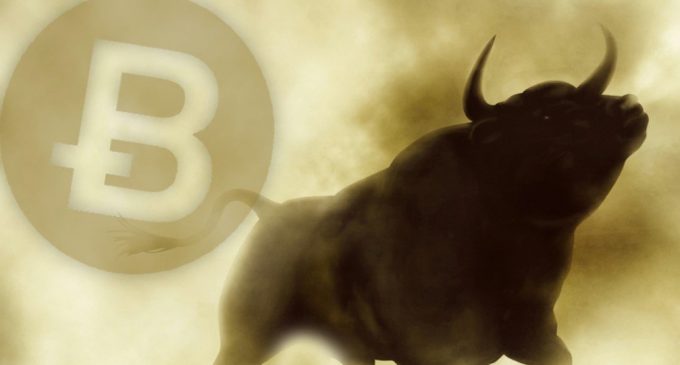 The positive Bitcoin mood continues this week, given the price is now above $11,500 for the third day this year. After soaring past $11,000 last week, the momentum does not show any sign of weakening yet, as it can be noticed from the latest price action developments. The broad cryptocurrency market benefits from back-to-back weeks of gains, on top of positive risk sentiment.
Bitcoin buyers to retest $12,000?
Based on the last weekly crypto analysis, we can assume that the BTC price is very likely headed towards the key $12,000 resistance area, where it found resistance last week. So far, things played out as we've anticipated on Sunday, with the price finding support around $10,600 and then surging on the upside.
A breakout above last week's high will be needed to confirm the bull run is set to continue. If that won't take place, watch for a double top formation around the key level. For now, there's nothing that could stop Bitcoin from breaking higher, since several signs are pointing towards more gains.
Bullish signs for Bitcoin
Glassnote, an on-chain monitoring source reported on August 4th that the average weekly new entity count (new BTC wallet addresses) reached 140,000 for the first time since early 2018. As it can be noticed from the Glassnode chart below, a growing number of entities is directly correlated with the rising Bitcoin price.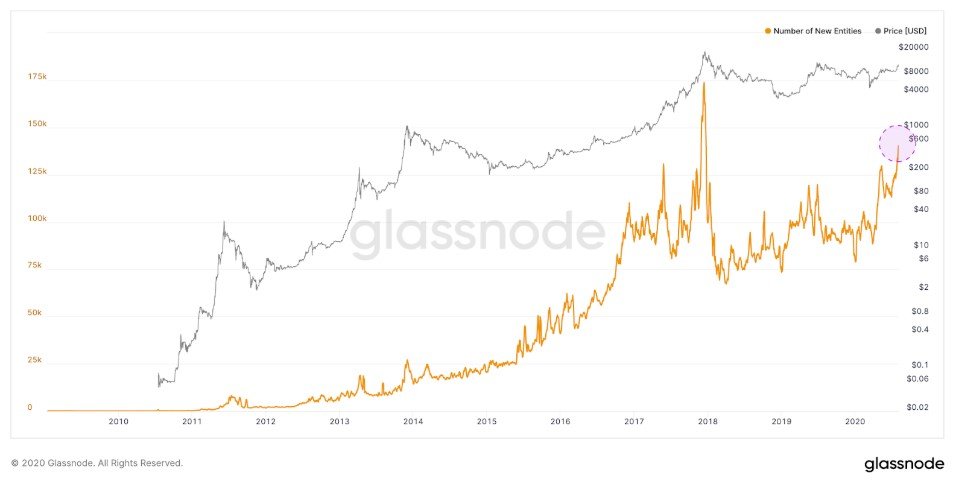 The second bullish sign for BTC comes from Square, a payment company that reported almost $1 billion worth of revenue derived from Bitcoin transactions during the second quarter of 2020. Its Cash App generated $875 million from 30 million active monthly users. Compared to Q1, the revenue is up by an impressive 200%.
Thirdly, the same as it happened in May when the Bitcoin halving took place, Google Trends are pointing towards an increase in online searches, now that the price keeps moving higher. People are interested in Bitcoin when it grows in value, but this could also signal that the market might be close to a top.
For now, at least, that's not the case and correlated with rising BTC wallets, it means that an increasing number of people are investing in Bitcoin, confident the price can move higher in the near term. This demand is beneficial for the valuation, that could reach levels not seen since the beginning of 2018. Will Bitcoin continue at the same pace and reach new highs in August? Share your thoughts in the comments section below!