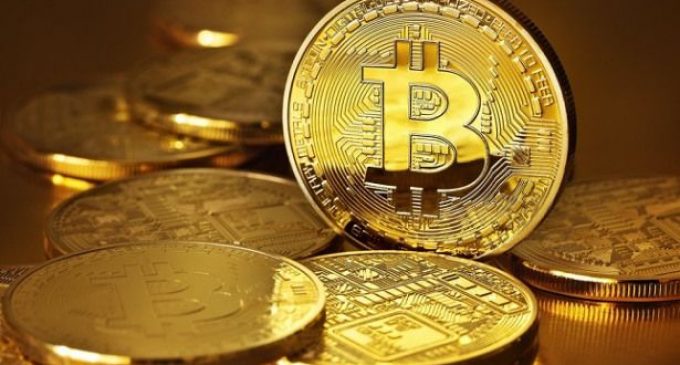 There's no significant sign of weakness in the Bitcoin bull run and that's raising the prospects for the near term, given that an impulsive breakout above the $10,000 area could occur. Up until now, Bitcoin remained stable after the halving, communicating market participants continue to be bullish.
Sellers don't seem to have a chance since each corrective move lower is followed by impulsive buying. We've highlighted in our last weekly analysis this is a very bullish sign and we continue to believe that a lot of pressure will mount on the $10,000 area, with the buyers as the clear favorites.
Retail traders and institutions pile up on Bitcoin
According to a report by Cointelegraph, a lot of retail traders had been buying Bitcoin for the past few weeks, at the same time when institutional investors were very active in futures contracts and options traded on international exchanges. The combined interest is keeping the Bitcoin price elevated and until that will change, we should expect to see more positive developments.
It seems like aggressive actions from global central banks are favoring cryptocurrencies against fiat money. Investors had been treating crypto as a safety net against the devaluation of fiat, but this could be short-lived, in case risk factors start to weigh heavily on the market sentiment.
Technical picture unchanged, more upside ahead?
Although a significant correction occurred on May 9th, no follow-through selling had been seen since then. In fact, buyers had been gradually erasing the losses, in what seems to be like a short squeeze scenario. With their profits vanishing, sellers surely had been exiting the market, contributing to the rising valuation. At the time of writing, Bitcoin trades around $9,730 on the Coinbase exchange, and little room is left until the key $10,000 area.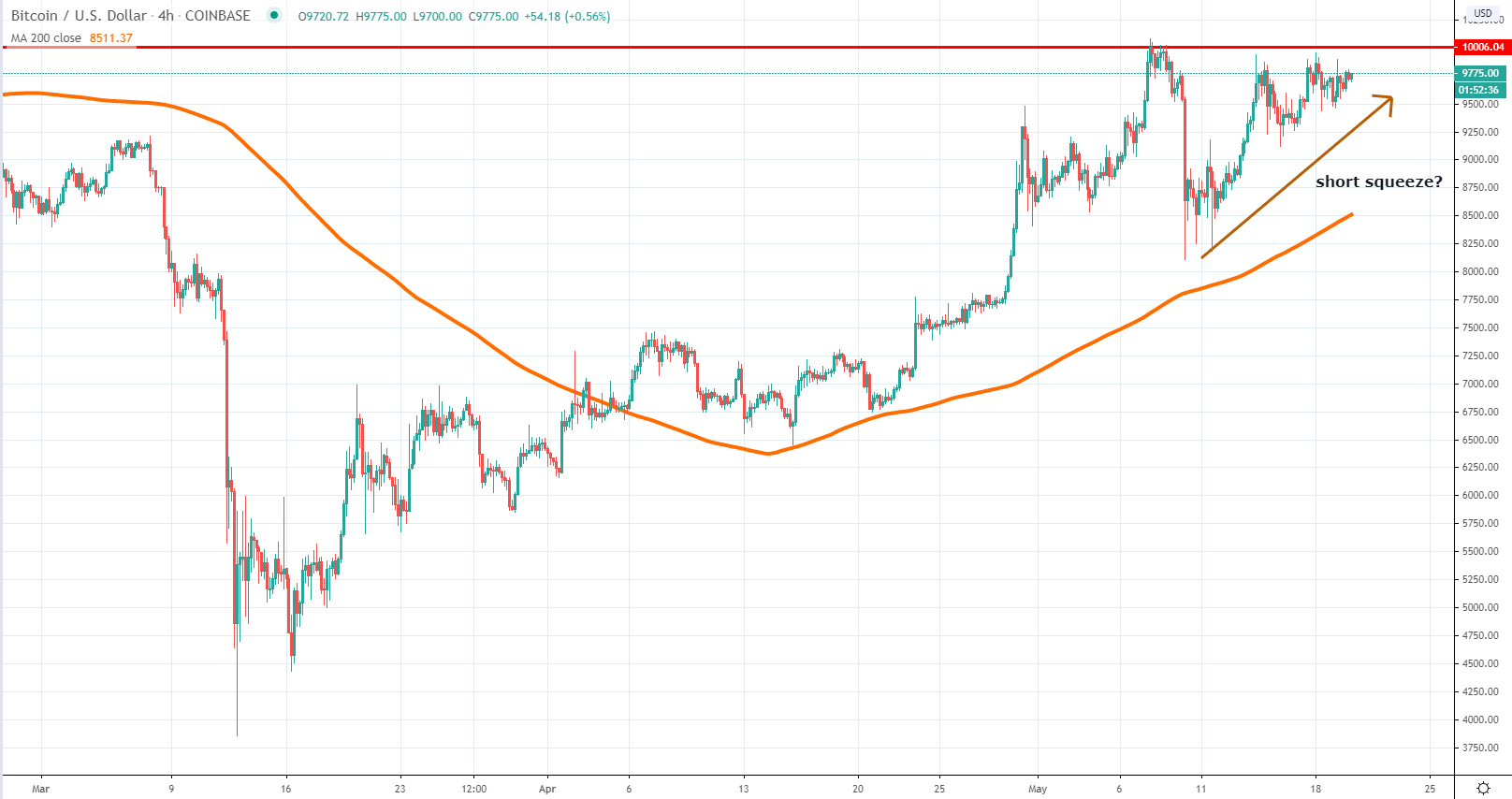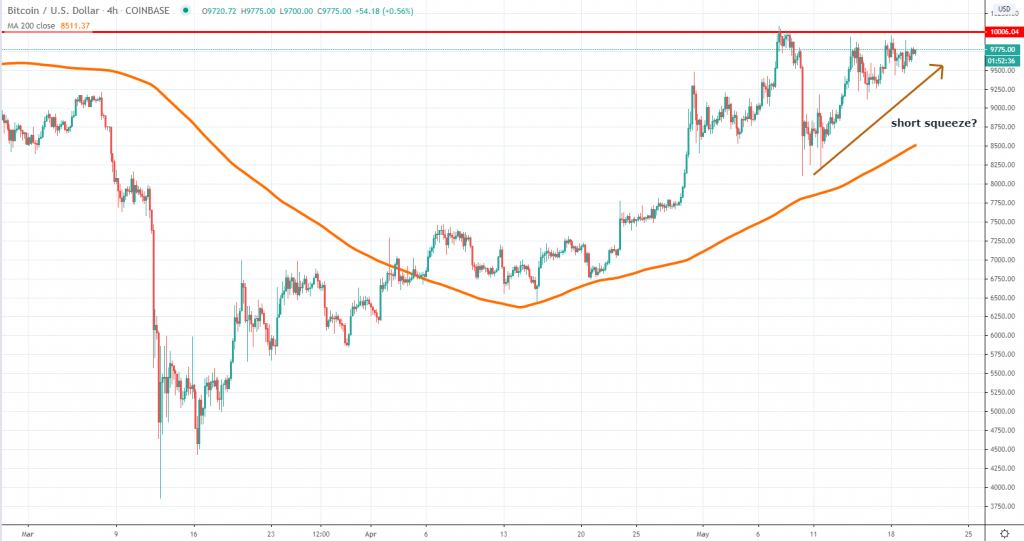 A breakout above it could act as a major bullish catalyzer and will encourage more buyers to enter the ring. Based on the current technical picture, we're dealing with pre-breakout conditions, and buyers are surely happier than ever.
However, we should not forget that downside risks could always intervene. Cryptocurrencies had been surging higher in line with the stock markets, but that also means selling could start again in case fear will dominate investors' decisions. For now, we keep the same bullish outlook for Bitcoin, but at the same time, we advise traders to take things one at a time and adjust their positions, in case the price starts to head south.