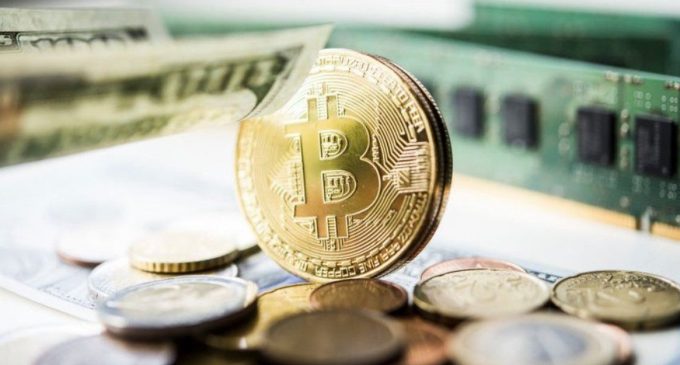 Nothing seems to be stopping the BTC buying mania and as a result of positive flows, the price action edges higher parabolically, breaking all-time highs one after the other. A few hours ago, the price broke above $28,000, and even though it found some short-term selling above that area, the upside looks intact and 2020 is poised to end near the highs.
Bitcoin = the only game in town
During December, Bitcoin had taken out $23,000, $25,000, and now buyers show no sign of weakening even around $28,000, as the USD is pressured and risk sentiment exuberant. Out of the top 10 cryptocurrencies, only Polkadot stands out with a +40% gain for the past 7 days.
The combination of favorable risk sentiment, network effect, parabolic price action, and no catalyzer to put an end to the upside more, is keeping Bitcoin buyers active, and the next significant zone to watch will be around $30,000, as we've highlighted in our last weekly crypto analysis.
Considering the new year holiday is near, liquidity will drop once again and traders will need to be cautious because valuations can easily be stretched out with little capital.
XRP in contrast with Bitcoin
On the other side of the spectrum lies XRP, one of the largest cryptocurrencies in the world which had lost more than 70% of its value following the SEC charges we've talked about a week ago. Selling activity had not eased, considering large exchanges like Coinbase and Bittrex already announced the token will be delisted in January 2021.
That's a major hit not just for XRP and Ripple Labs, but also for other cryptocurrencies that came to life via coin offerings. The SEC claims there was an unregistered securities offering worth more than $1 billion of XRP, while the company defends itself by denying the allegations and by saying most of the users are based outside the USA.
However, the Bitcoin sentiment had not been hit by the news, confirming the market has trust such developments won't occur with the largest cryptocurrency in the world. Still, sooner or later, the rally will end and the vicious cycle will turn in favor of the sellers.
So far, there are no signs of a topping formation in the price of Bitcoin, but the higher it goes, the more vulnerable it becomes to sharper pullbacks. This had been one of the best years on record for Bitcoin buyers and we are happy to wish you all the best now that the new year is at our doors.