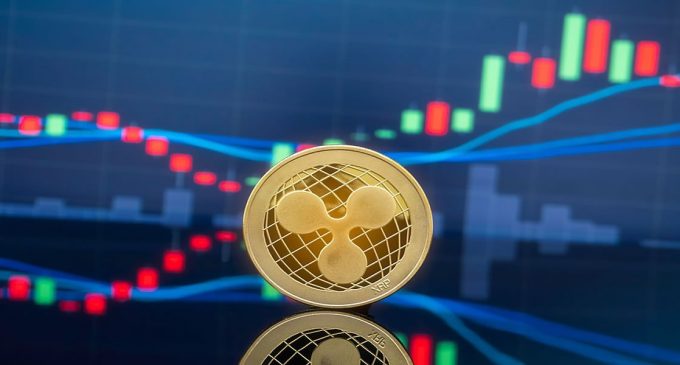 The last few days of December are some to forget for XRP buyers, considering the aggressive selling that's currently going on. On December 17th, the token was trading around 65 cents and at the time of writing, it is trading around 31 cents, accounting for a drop of more than 50% during the span of a few days.
Buyers are uncovering their long positions and sellers are now more aggressive, given the latest headlines that come from the US Securities and Exchange Commission. Last week we've seen how Coinbase filed for an IPO but now it seems like regulatory pressure are back on track and the cryptocurrency targeted is the 3rd largest in the world by market capitalization.
Ripple charged with conducting an unregistered securities offering
All large media outlets are reporting the Securities and Exchange Commission (SEC) charged Ripple Labs, the San Francisco-based company behind the XRP token, with conducting a $1.3 billion unregistered securities offering. The magnitude of the news is staggering, given XRP was deemed one of the most regulatory-compliant cryptocurrencies and the future ramifications are complex, given other large-cap tokens might follow.
Brad Garlinghouse, Ripple Labs' CEO, said in an emailed statement that "the US regulator had inexplicably decided to sue Ripple" even though it is a currency and does not need to be registered as an investment contract. The controversy behind the decision is huge, given XRP had been operating in the US for more than 8 years and thus far the SEC had not given any signal suggesting the company violated the Securities Law.
The CEO went on to criticize the Commission on Twitter, accusing it of cherry-picking what innovation looks like:
"The SEC – out of step with other G20 countries & the rest of the US government – should not be able to cherry-pick what innovation looks like (especially when their decision directly benefits China). Make no mistake, we are ready to fight and win this battle…"
XRP drops to 4th place in global rankings
Massive selling pushed XRP below Tether by market capitalization. The tokens in circulation are now worth approximately $14.5 billion, but the biggest risks lie in further selling. Such a development should not be excluded, considering the Christmas holiday is near and large moves can be generated with less capital, given the low liquidity conditions.
With the current dumping, XRP is back to late-November levels and had almost erased all gains that were generated since the autumn momentum started to improve. Any new headlines related to the charges will definitely have a strong impact on XRP.