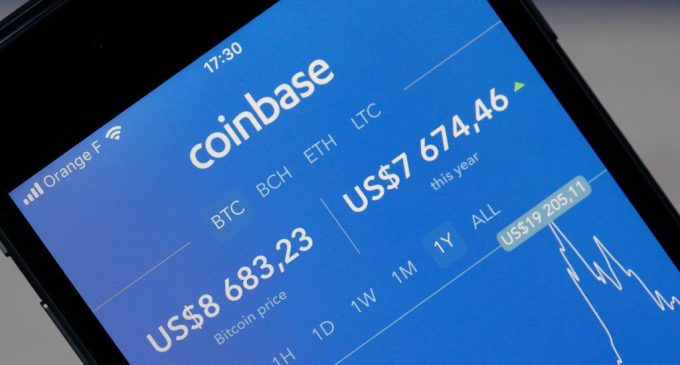 The popular cryptocurrency exchange platform Coinbase is reportedly wanting to become a publicly-listed company, given it had recently filed confidentially for an initial public offering with the US Securities and Exchange Commission. Based in San Francisco, the company is currently among the most reputable exchanges in the world, benefiting from a large customer base and revenues.
As Bitcoin reached $23,000 recently and several other large cryptocurrencies had been reaching new 2020 highs, Coinbase was well-positioned to take advantage of the rising crypto interest. In case the IPO will materialize, the first crypto exchange will be up on Wall Street.
Coinbase IPO – a new road for crypto companies?
Although the cryptocurrency industry had been separated from the traditional financial markets, Coinbase is about to change the narrative and show that even crypto companies can get listed on the stock market. The situation is still in the early stages and the exchange needs to wait for the SEC's decision, but considering that it is one of the most regulated entities in the world, the listing procedures should be just simple formalities.
What the listing will mean is simply more investments into the cryptocurrency space and thus better services for people that are involved. Indirectly, exchanges listing on the stock market could support higher crypto valuations, also.
Critics point out to IPO mania
There are plenty of experts believing that we're going through a new IPO mania, when all newly listed companies jump in value right after they start trading, a situation that could be good in the short-term, but come with massive negative implications in the longer run. That might be the case for companies with weaker balance sheets and low revenue, given fundamentals will start to matter again once the enthusiasm peaks.
Since it is a private company, there is little information available about the Coinbase fundamental status, but as the market goes up, all new listings will follow, and the same will apply when valuations will head south.
Naturally, Coinbase is choosing to go public at a time of growing stock markets and good risk sentiment, optimal timing for the first crypto company that chooses this path. The issue of crypto regulation will be an important topic moving forward, as FinCEN already showed it wants tighter AML rules in the US.
Coinbase indeed is one of the few companies compliant with regulation, but unfortunately, that does not apply to all crypto companies. What do you think about the Coinbase IPO? Will it eventually materialize?