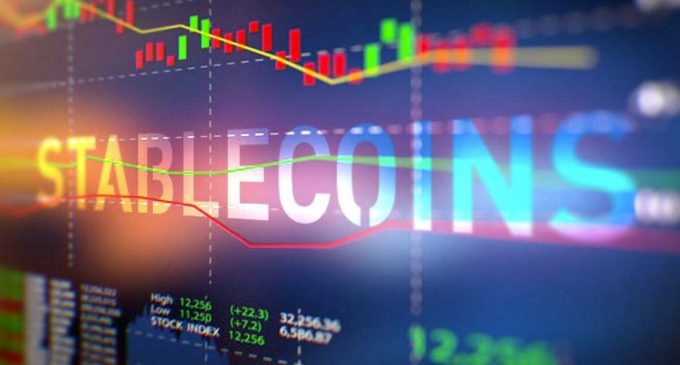 This is one of the best years for stablecoins, considering the aggregate market cap shows triple-digit gains, at a time when traditional cryptocurrencies had been rising, as well. Despite the recent crypto market drop, USDC, Dai, and Binance USD are some of the stablecoins that are on top of the list with very impressive growth. As an increasing number of market participants are looking for stability in a market very volatile, these tokens are best-suited, but will they manage to pass the test of time?
Increasing supply of stablecoins – the main takeaway
If we talk about the stablecoin backed by Coinbase – USD Coin (USDC), its supply had grown by 250% this year, reaching a $1.86 market capitalization. This is now the 16th largest token in the world, used by customers of one of the biggest and most reputable exchanges.
DAI had expanded by 970% and Binance USD by 800% in 2020, but are still below USDC in terms of market cap. Tether continues to be the market leader, with $14.5 billion capitalization, but also a long track record in the industry. All the other stablecoins have a lot of time to prove their efficiency and are yet another reason to believe that stability can be achieved in many different ways.
Stablecoins competitive, but challenges lie ahead
Although the stablecoins 2020 run is very impressive, a lot awaits on the horizon, considering big private institutions, including large banks, are working to develop similar projects. Cointelegraph talked recently about UtilitySettlement Coin, a project initiated by Fnality, which is spanning no less than 13 global banks.
We should also not forget the Facebook's Libra project, which continues to advance slowly, despite facing strong regulatory scrutiny since the mid-2019. Given the gigantic user base of Facebook, getting approval for a stablecoin could mean a fast increase in popularity and adoption.
Ultimately, people want access to fast payment methods, in a world dominated by fast internet speed. The banking sector failed to keep up with the latest technological development and with the blockchain, the gap can be easily filled.
Whether traditional stablecoins or other corporate projects will prevail is still unknown. However, despite increased competition from outside the crypto sphere, it is worth mentioning that most stablecoins are backed by popular exchange platforms, which have a large customer base, as well. Also, the huge increase in supply seen this year confirms traditional stablecoins are generating trust among people looking for reliable tokens.