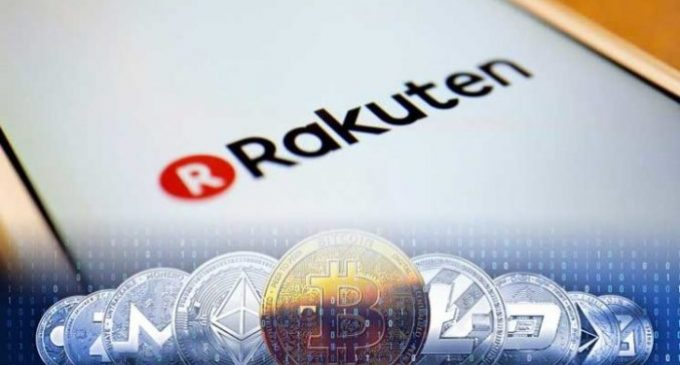 On December 24th, Rakuten Wallet Inc., a consolidated subsidiary of Rakuten Group and an operator of a crypto-asset exchange business, announced a new service that will allow customers holding Rakuten Super Points to convert them into crypto assets using the Rakuten wallet app. Back in February, we've seen how the Japanese e-commerce and internet company started to support Bitcoin payment, and now the inclusion of cryptocurrencies continues.
Rakuten clients in Japan favored
Japan had been leading in terms of cryptocurrency acceptance and two years ago the country's main financial regulator announced that cryptocurrencies are property value. The latest Rakuten press release continues on the same path, allowing greater access to cryptocurrencies for people who make shopping online:
This new service allows Rakuten users in Japan who have a Rakuten Wallet account and have earned Rakuten Super Points to convert their loyalty points to crypto assets available on Rakuten Wallet: Bitcoin (BTC), Ethereum (ETH), and Bitcoin Cash (BCH).
A Rakuten point would be the equivalent of one yen and customers can exchange them into crypto by logging to the app, choosing "points exchange" and select the target exchange currency as well as the amount. Unfortunately, only Rakuten users based in Japan have access to the new service, but this could be the beginning of a movement that might spread to other big names in the e-commerce world.
Popular cryptocurrencies still the most favored
As seen in the press release, Bitcoin, Ether, and Bitcoin Cash are the only options available through the Rakuten wallet, meaning we should expect to see the leading names outperform in 2020. We must also consider that the Bitcoin halving is approaching and around the event, we could easily notice volatile activity four and eight years ago.
At the time of writing, Bitcoin is trading around $7,200 on the Coinbase exchange, still struggling to continue an upward move that started on December 18th. Ether trades around $125 on the Kraken exchange, inside the key support area we've talked about in our last two weekly crypto analysis.
We can conclude that the market is in holiday mode and any significant market move should be expected after the first few days of 2020 when the trading activity gets back to normal. We welcome the latest Rakuten move, given that it could set the pace for other similar e-ecommerce companies developing similar loyalty programs involving cryptocurrencies.