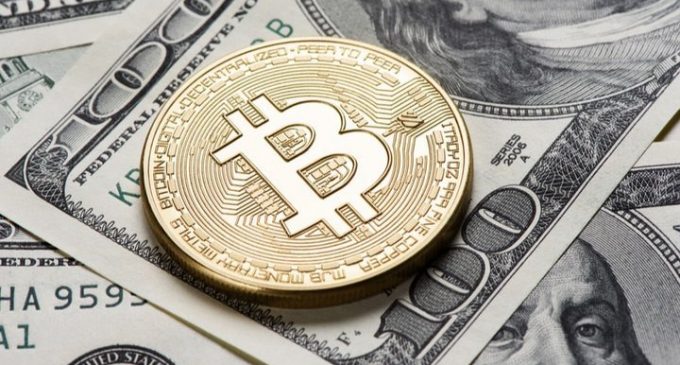 The Bitcoin price continues to impress and after breaking above the 2017 high, an overshoot occurred, driving valuations to levels not seen before. At the time of writing, BTC is trading little above $23,000, a level that would have seem impossible several months ago. The rally is unprecedented and does not show yet any sign of weakening, communicating there might be more upside left.
BTC extends higher parabolically
Counter-trend players are getting crushed right now considering there is no indication for a turn on the downside. Looking at the weekly or monthly chart, we can easily notice we're dealing with a bullish parabolic structure, so it should be no surprise the market is currently overshooting and the bull run has such magnitude.
In the short-term, some resistance can be spotted around $23,500, but if that will fail, then $24,000 or even $25,000 will follow. Last week BTC took a break and our assumption was correct. It was merely a consolidation and the probabilities were in favor of the bulls. Reversing a strong buying move like this would be a real challenge for sellers, but we should keep any option on the table.
US dollar weakness across the board
Global risk assets are faring well these days mainly because the US dollar is under heavy pressure. The DXY broke below 90 for the first time since 2018 and that is pushing valuations on the stock markets and cryptocurrencies higher. Investors had been motivated by a continuation of Brexit talks and most importantly, by better prospects for new US stimulus.
It looks like Republicans and the Democrats are getting near a $900 billion bill, one that will provide more liquidity to an already flooded market. The unprecedented rally of financial assets comes on the back of a global increase in broad money (M2) close to 20%.
Such action had not been taken since the early 1940s when WWII was starting. This shows the severity of the economic contraction and also, that public institutions had not been shy with stimulus.
Bitcoin broke above all resistance levels we've mentioned in our last weekly crypto analysis which is why traders will now need to monitor the psychological levels mentioned above. This was quite a run higher for BTC and for those who missed it, the best thing to do is wait for a corrective move to happen. The market is in a poor technical position right now and it is subject to at least some profit-taking.