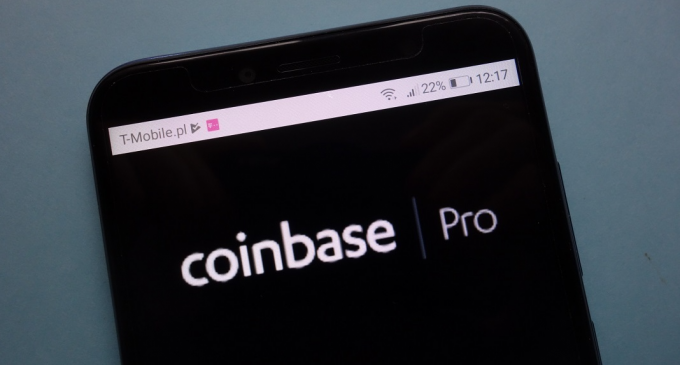 The US-based cryptocurrency exchange platform Coinbase Pro announced yesterday that margin trading will be halted starting with November 25th, 2020, at 2:00 PST. Although the news was at first regarded as negative by the market, with most of the large tokens retracing from the lows, the situation had gotten better by the time of writing, on top of USD weakness and positive risk sentiment across all financial markets.
Coinbase Pro complies with the CFTC guidance
After a few days ago we've seen SEC's chair talking about the rising Bitcoin value, one of the most popular exchanges in the world came with a piece of news that might discourage speculation on cryptocurrencies.
According to Paul Grewal, Chief Legal Officer at Coinbase, margin trading will be offline once all existing margin positions will expire. It seems like the decision follows as a result of the guidance provided by the Commodities Futures Trading Commission (CFTC), the US regulator in charge of the futures market.
We believe clear, common-sense regulations for margin lending products are needed to protect and provide peace of mind to U.S customers…We look forward to working closely with regulators to achieve this goal.
The CFTC stated in March that for the crypto-based trading products with the actual delivery of assets, the deadline for physical delivery is 28 days. Whether or not this development will cool down the market is yet to be seen, but the weakening price action following the move is providing us with details about what's driving valuations higher so impulsively.
Limited margin trading – to lead to a new bubble pop?
Considering the cryptocurrency market capitalization is rapidly approaching the $600 billion mark for the first time since the beginning of January 2018, it would be fair to say that the current market rally had created bubble conditions, with massive implications in case valuations will start to drift lower impulsively.
Once the Coinbase news hit the wires, Bitcoin dropped from $19,450, only to find support around $18,640. A corrective move can be noticed in most of the larger altcoins, including ETH, XRP, or LTC.
This confirms leveraged trading had been one of the driving forces behind the market exuberance and once these positions will start to unwind, a sharper corrective move could occur. For now, Bitcoin dictates the market mood and as mentioned in our last weekly crypto analysis, the all-time high area should be watched for more clues on where the price is headed.