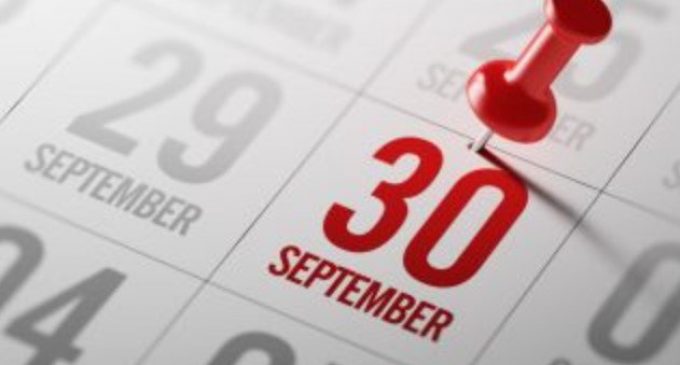 Volatility returned across all asset classes in September and because of that, almost all major cryptocurrencies had been under heavy pressure. CoinMetrics recently published a study showing that month over month, 93% of the top 250 coins declined, showing that the momentum weakened substantially.
Last week Bitcoin buyers managed to hold strong around $10,200, leading to a slight recovery on Monday and Tuesday. It's the last day of the month, though and it will take a very strong rally to erase all the losses.
DeFi bear market – a signal for the end of a crypto bullish leg?
A lot of optimism had been associated with DeFi tokens this year, and most of the large tokens banked impressive returns until mid-August. There were even some reports that the outperformance might signal the start of a large bull market, same as it happened in 2017, but those expectancies vanished after the September bloodbath.
All DeFi tokens dropped impulsively, some erasing even 80% of the value, top tick to bottom tick, leading to a 30% sharp correction in Ether. This happened because most of the DeFi projects are operating on the Ethereum blockchain.
In case the month will end around the same valuations as at the time of writing, the crypto market will have been lost approximately $51 billion, which is not the right way to head into October, a month packed with multiple risk events, like the US election, rising COVID-19 cases, the risk of new economic restrictions, and a new earnings season.
US Presidential debates start – uncertainty rises
The first US Presidential debate ended several hours ago and it could not have been worse for all asset classes. Stock market futures slumped more than 1% in pre-market while cryptocurrencies like Bitcoin, Ether, or XRP, stalled their recovery.
Market participants had been on edge due to the risk of an undecided election result, combined with a long-lasting legal battle before the new presidential mandate will start. The incumbent president is still not ready to embrace the result as it is, a fact confirmed by today's debate.
This had been the main catalyzer for today's weakness in financial markets and could continue to drag in October, as well, until there will be an end to the election saga. Cryptocurrency traders and investors will need to take these aspects into account, considering the crypto market continues to be highly correlated with other asset classes. How the broad risk sentiment evolves will determine the path ahead.