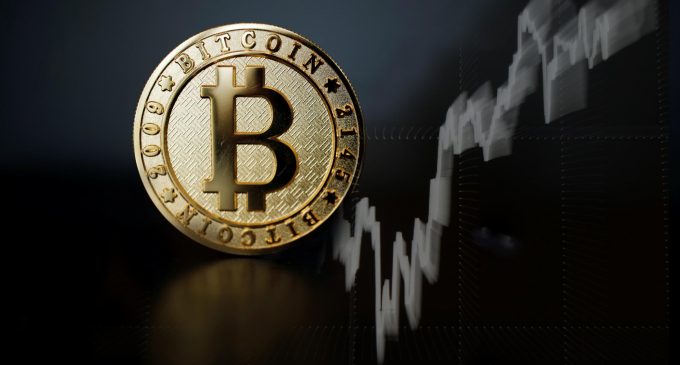 One of the most popular crypto and blockchain data analytics firms had provided a series of new insightful data regarding the March flow of Bitcoin transactions, explaining why the price had slumped so aggressively. Even though the selling orders were massive, what the company revealed suggests that we might be close to a bottom in the market.
Volumes on exchanges spiked
According to the report, March 13th was a peak in terms of BTC volume, when cryptocurrency exchange platforms received an aggregate of 319,000 units, meaning most of the transferred amounts had been sold off immediately. That led to Bitcoin tanking towards the $4,000 area on the Coinbase exchange, before starting to rebound higher.
At the same time, Chainalysis points out that even though the inflow of BTC remains high, the price seems to have stabilized and reached a comfort point. This applies for the short to mid-term, since the oversupply had cooled just for the moment. Looking ahead, it will be important to monitor how the risk sentiment will continue to evolve since that could set the tone for the longer run.
Bitcoin technical analysis
In our last weekly crypto analysis, we've managed to anticipate that Bitcoin will revisit the area around the December 2019 lows. That's exactly what happened since now the price trades around $6,600 on the Coinbase exchange. The rebound had been quite impulsive, given that Bitcoin had recovered from the $4,000 area in less than 7 days. It's still uncertain whether this will turn out to be a V-shaped bottom, or if Bitcoin will need to handle another short-term dip before moving higher.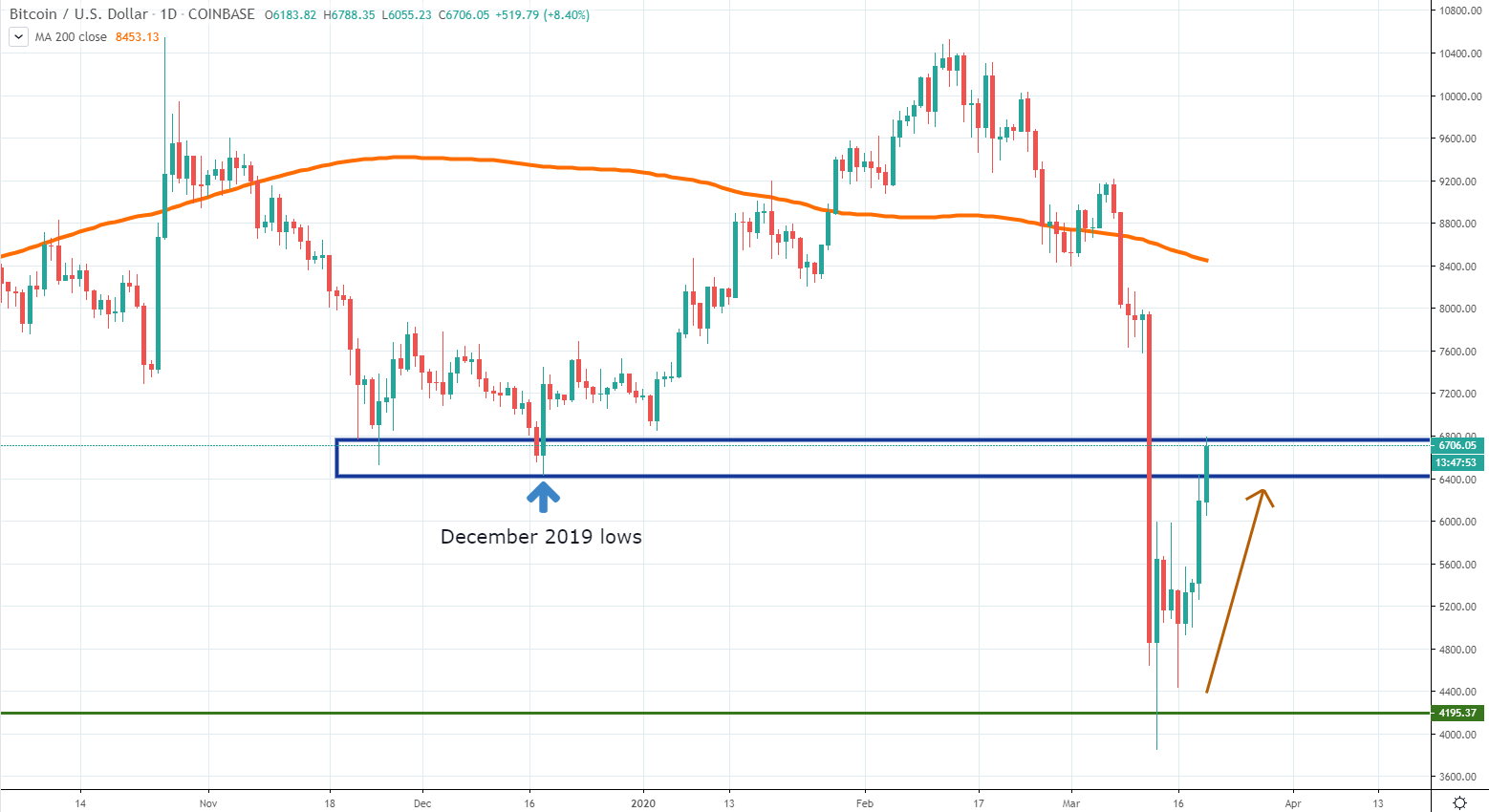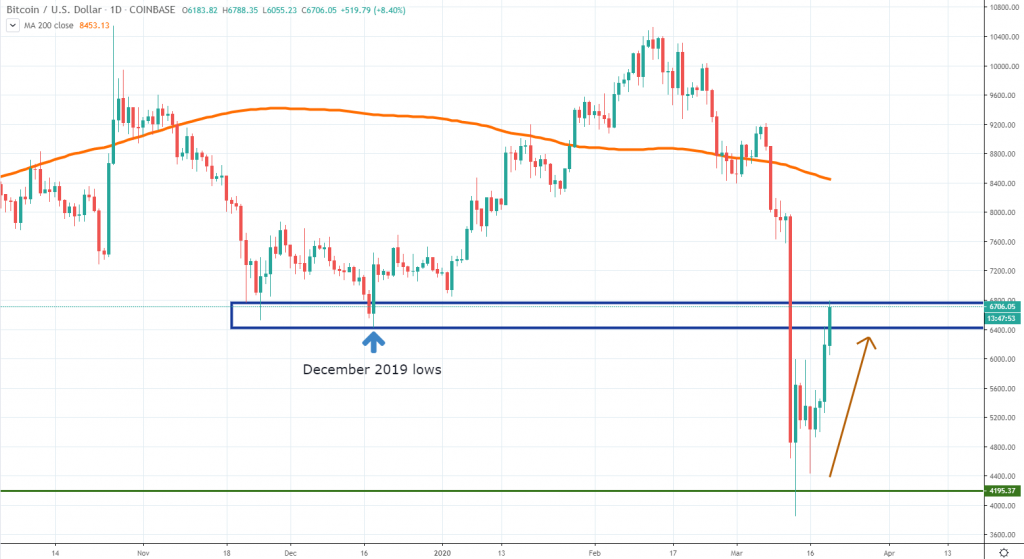 The cryptocurrency market will still be vulnerable to how the global financial markets will perform. So far, the 2020 Q1 performance had seen all the major stock markets plunge by more than 30% and investors rushing into long-term duration bonds, as fear of a sudden economic shock spread across the world.
Unfortunately, cryptocurrencies are still considered high-volatility instruments and without appetite for risk, investors won't be eager to pile up massively on Bitcoin. If the sentiment will remain stable, today will be the fourth consecutive day of gains for Bitcoin, the first time since the beginning of February. Traders should wait and see how the price action will behave if it reaches the $7,000 area. Without any signs of strong selling, we could see the recovery extending towards the 200-day simple moving average.