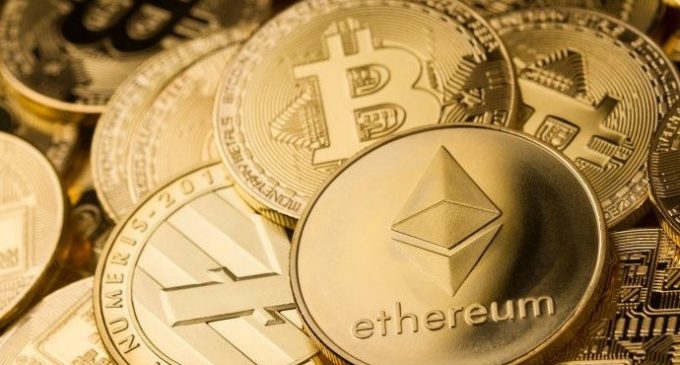 It had been the worst week in months for the global stock markets, as risk sentiment was severely damaged by the combination of rising new COVID-19 cases around the world, the uncertainty around the US election, and fears of new lockdowns in Europe.
Even though stocks got hurt, the situation in the cryptocurrency market remains rather calm, with most of the top cryptocurrencies barely retracing from the highs. Correlation between crypto and stocks had been elevated throughout 2020, but recent divergence suggests the situations changed significantly.
Bitcoin reaches the 2019 high then retraces
This is the fourth week in a row when Bitcoin has an impulsive performance on the upside, an impressive development considering how other risk assets have fared. As we've mentioned in our last weekly crypto analysis, BTC found resistance around the 2019 highs and it is now consolidating around $13,300.
Buyers should remain cautious because even though cryptocurrencies had been resilient as compared to stocks, that does not rule out a deeper correction move in the following days. The momentum had been heavily biased towards the upside and turning that around is not something that can easily occur overnight.
Large altcoins range-bound
Tokens like Ether, Litecoin, or XRP continue to underperform Bitcoin, but even in these cases, we don't see large selling moves, as on the S&P500 or Nasdaq. Does that mean cryptocurrencies are a safe haven during uncertain times? We can't affirm that, but one thing to note is that the US election and COVID-19 are not impacting crypto as much as the broad economy and the companies publicly listed.
What could happen next?
Last month ended with losses for the cryptocurrency market and based on current standings, October will be a positive one. There still 3 days until the end of the month, which leaves enough time for an impulsive move.
Traders and investors should remain cautious, as long as uncertainty and volatility will remain elevated on other popular financial markets. We suspect cryptocurrencies will continue to weaken as long as stocks will remain pressured.
That means more attractive valuations could emerge in the next few weeks, once some of the risks start to vanish. Crypto resilience is an encouraging sign long term, which is why we suspect that in case of risk assets rally, cryptocurrencies will follow on the same path.
Everything is shaped up to be like a very choppy environment in the next few weeks and months. Financial markets may have underestimated the impact of the pandemic and the strength of the economic recovery, which is why asset repricing is now occurring.