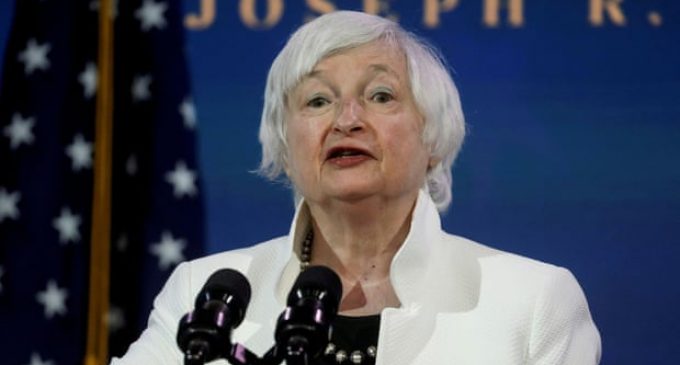 During a financial sector innovation roundtable that took place on Wednesday, February 10th, the new US Treasury Secretary Janet Yellen made several remarks related to cryptocurrency and financial technologies, reaffirming that public institutions around the Western World are reluctant to embrace an unregulated crypto industry.
The issue of cryptocurrency regulation in the US got back in the spotlight in December, when Ripple was charged by the SEC in a $1.4 billion lawsuit that sent the token tumbling more than 70%. Based on Janet Yellen's remarks, new developments might continue to occur in terms of regulating the digital financial industry, especially later in the year when new legislation could be passed by Congress.
Anti-Money Laundering Act to be passed in December?
One of the most important parts of her speech was related to the passage of the Anti-Money Laundering Act in December this year, a piece of legislation that had been largely unchanged since the 1970s, and that could allow the Treasury Department to redesign a framework for countering illicit financial activities, according to CNBC. Yellen already told policymakers:
The update couldn't have come at a better time…We're living amidst an explosion of risk related to fraud, money laundering, terrorist financing, and data privacy.
Due to a combination of more sophisticated cyberattacks during the COVID-19 pandemic, as well as massive speculation on the value of cryptocurrencies, regulators are again incentivized to take action, the same as they did at the end of 2017 before the crypto market topped.
Massive changes projected for the cryptocurrency sector
Once again, the Treasury Secretary highlighted cryptocurrencies might be used to "stem the flow of dark money from organized crime", but at the same time, digital finance could be beneficial for "reducing digital gaps in the United States", if properly regulated.
There hadn't been any significant reaction on the crypto market following her remarks, although Bitcoin did not manage to rise above $48,000 after jumping earlier in the week due to Tesla's purchase announcement. Ether is also consolidating below $1,800, communicating there is a diminishing appetite from the buy-side.
Although no meaningful impact is expected in the short run, cryptocurrency investors should be aware that volatility might put downward pressure on the market once again, in case the prospects for regulation will turn out to be negative. It would be important to watch whether valuations will continue their impressive run even with tighter requirements. That will show us if the industry is resilient and can face any major hurdles.