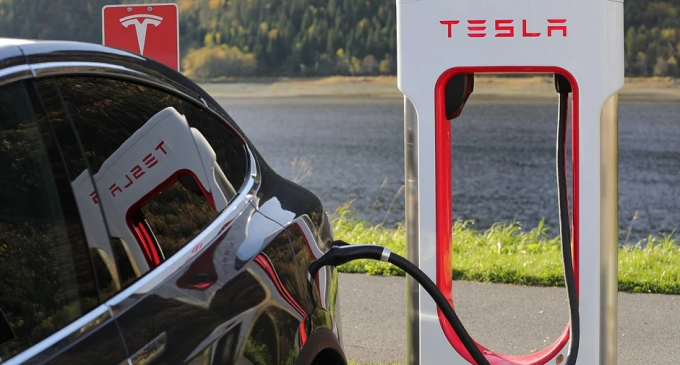 The price of Bitcoin is starting the new week with a bang after major announcements from Tesla had just been released. Elon Musk, the CEO and founder of the company, had been actively posting on Twitter on crypto-related matters and now it seems like the automaker has a stake in the largest cryptocurrency in the world.
In our last weekly crypto analysis, we've highlighted that a break above the January 8th all-time high will be a major bullish development for Bitcoin and now that it happened, it is very like more gains will follow down the road.
Tesla Buys $1.5 billion worth of Bitcoin
After major investment funds announced stakes in Bitcoin in 2020, it was Tesla's turn to surprise today with a $1.5 billion purchase. The information is based on an SEC filing on the mater and the company also followed through with a statement, saying that it expects to move forward with accepting BTC as a payment method for its products:
Moreover, we expect to begin accepting bitcoin as a form of payment for our products in the near future, subject to applicable laws and initially on a limited basis, which we may or may not liquidate upon receipt.
Bitcoin soars on the news
Buyers had been energized by the announcement and sent the price skyrocketing through the previous all-time high. It jumped $4,000 in little over an hour and based on this technical development, it may be possible that follow-through buying will be next.
Last week, Bitcoin buying gained steam on the back of new prospects for US stimulus and now the Tesla investment is adding to that momentum. With the break above the ATH, the Bitcoin stance changed from consolidative to bullish and we suspect it could edge higher towards $45k or even $50k if the buying will persist.
Tesla argues its purchase by saying it wants to diversify reserves, at a time when its revenue is increasing on the back of higher demand for electric vehicles. Regardless of any other reasons behind the decision, it is definitely a major boost for Bitcoin, that could last for at least several days.
Since volatility had spiked, we would like to recommend, as always, that you remain cautious and keep a tight risk management regime. Although the Bitcoin prospects had improved with this announcement from Tesla, it shouldn't be an excuse for more aggressive risk taking. The most important thing to watch moving forward is to see if buyers continue to push the price higher, even as the news is digested by the market.